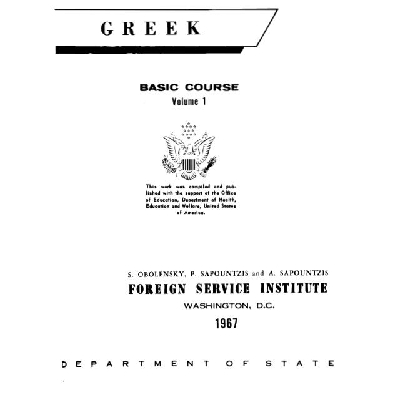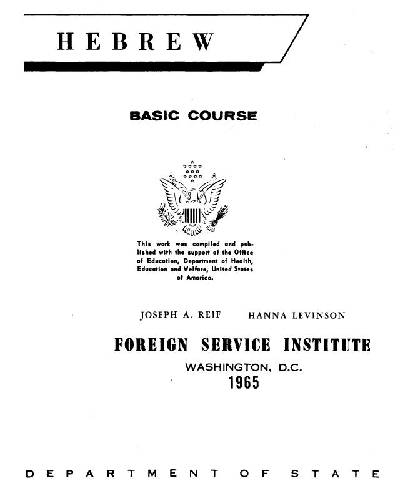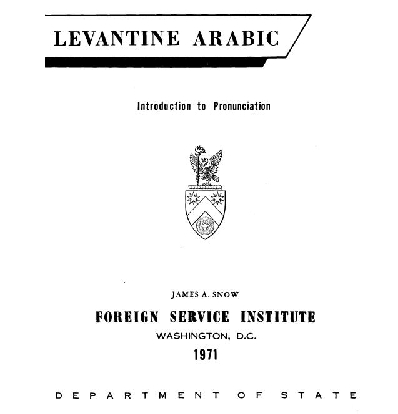 THE ULTIMATE MIDEAST/AFRICAN LANGUAGE LEARNING PACK DISK.
SAVE OVER 50% BUY THE PACK NOW!
COURSES ORIGINALLY DEVELOPED BY THE FOREIGN SERVICE INSTITUTE. INCLUDES 7 MIDEAST/AFRICAN LANGUAGE LEARNING PROGRAMS ALL WITH MP3 AUDIO AND PDF TEXT FILES ALL ON 1 DVD-ROM DISK.
GREEK HEBREW IRAQI LEVANTINE ARABIC SAUDI ARABIC TURKISH & SWAHILI INCLUDED.
THE FOREIGN SERVICE INSTITUTE LANGUAGE COURSES ARE GENERALLY CONSIDERED SOME OF THE BEST FOREIGN LANGUAGE LEARNING COURSES EVER MADE. THEY WERE GENERALLY DESIGNED FOR THE DIPLOMAT SERVICEMAN AND OTHER FOREIGN SERVICE WORKERS TO QUICKLY AND EASILY LEARN A FOREIGN LANGUAGE AND HAVE THE LANGUAGE SKILLS NECESSARY TO OPERATE AND SUCCEED IN THE COUNTRIES THEY WERE WORKING LIVING OR STATIONED IN.
HERE IS WHAT IS INCLUDED
GREEK FSI COURSE
THIS IS THE FSI GREEK LANGUAGE BASIC COURSE VOLUME 1: THIS COURSE INCLUDES THE STUDENT TEXT MANUAL AND MP3 AUDIO FILES. THERE ARE 25 UNIT LEARNING SECTIONS + 5 REVIEW SECTIONS IN ALL WITH MP3 AUDIO INSTRUCTION THAT GOES ALONG WITH THE STUDENT TEXT MANUAL.

INTRODUCTION

Greek is the official language of the present day kingdom of Greece. More than 95 percent of its population are native speakers of Greek. Other languages spoken in Greece are those of small minorities: Turkish Bulgarian Serbian Sephardic (spoken mainly in Thessaloniki by the descendents of Jews formerly residing in Spain and Portugal) Albanian and some others.

Outside the limits of Greece Greek is spoken in the neighboring islands such as Bozca Ada and Imbroz (Turkey) Cyprus as well as in surrounding coun­tries e.g. southern Albania southern Yugoslavia Bulgaria and Turkey (Istanbul). It is also spoken by large Greek communities in the Americas (U.S.A. Canada Argentina Brazil) in Europe Africa and Australia.

Like English Greek belongs to the large Indo-Hittite (Indo-European) family of languages and spread over the Balkan peninsula sometime during the second millenium B.C.

Ancient Greek appears to have been divided into four main groups of dialects:

Arcadian-Cypriotic Dorian Aeolian and Ionian-Attic.

Beginning in the 4th century B.C. the Ionian-Attic dialect spread all over the Greek speaking territories while other dialects began to decline and then disappeared com­pletely in the.first centuries of the Christian era.

Modern Greek presents a rather complex linguistic picture. On the one hand this language is the result of a normal linguistic evolution from the older Greek; on the other hand however intense nationalistic sentiments during certain periods of Greek history have preserved intact many morphological syntactic and lexical elements of archaic Greek. As a result there are two broad types of language used in modern Greece the 'popular' or dhimotiki and the 'formal' or katharevusa. The former is the every-day language of the people containing loanwords from other languages which have been incorporated into the Greek language in the course of later Greek history. IDhimotikil is primarily a spoken language that of Greek songs and ballads and does not have a fixed orthography but is largely used by modern writers of poetry and fiction.

The latter (katharevusa) is a conscious and artificial return to older Greek and is taught in schools and used for official purposes and in a more or less 'pure* form by newspapers.

Since the 2nd century B.C. the Greeks have disputed among themselves about their language. At that time literary men scorned colloquial usage consciously imitating the classical style in their works. The schism has continued to our days.

OVER 300 INSTRUCTIONAL PAGES
HEBREW FSI COURSE
THIS IS THE FSI HEBREW BASIC COURSE: THIS COURSE INCLUDES BASIC SET WITH STUDENT TEXT MANUALS. THERE ARE 40 LESSONS IN ALL WITH MP3 AUDIO INSTRUCTION THAT GOES ALONG WITH THE STUDENT TEXT MANUALS.

INTRODUCTION

Americans know of Hebrew as the language of the Old Testament. Hebrew
had been a living language that is it was spoken as a native language by a community of people at least until the First Century B.C. and possibly for several centuries after that. But even though it ceased to be a living language in this sense a large and important body of literature has remained in constant daily use for prayer and study.
During the Middle Ages and into the Renaissance Hebrew served as a lingua franca for Jews throughout the world and the literature was expanded by scholars and poets. Hebrew thus was kept in continuous familiarity and in the last century successful efforts were begun to revive it as a modern language.

Today Hebrew is the official language of the State of Israel. It is being taught to immigrants speaking a wide varietyof native languages and the coal is to have all the inhabitants learn to speak it.
To be sure modern Hebrew is different from the Biblical language.The phonology (sound system) has been symplified and new syntactic patterns and vocabulary have been developed to express concepts not dreamed of two thousand years ago. But the modern language is unmistakably the descendant of the language of the Psalms and the prophets.

The sounds of modern Hebrew are fairly easy for Americans to learn. Since only a minority of the present population are native speakers of Hebrew foreign accents can hardly be called rare and one should not feel the slightest embarrassment in making even halting efforts to speak it.

PURPOSE

It should be stated very clearly at the outset that this book is not intended as an elementary text for the study of the Bible or other Hebrew literature. It is also not intended as a reference grammar of Hebrew. There
are a number of good books on the market to fulfill those needs. This book is intended as a training manual designed to teach a non-speaker of Hebrew to speak and comprehend with some degree of fluency an acceptable form of the modern language. Its relationship to a reference crammar is analogous to the relationship of a program of calisthenics to a textbook on physiology. The student is not supposed to read this book in order to find out about Hebrew; he is supposed to work at the material presented here until he can speak Hebrew and he will have to work hard. The goal of this course is performance. One "knows" Hebrew in the same sense that one "knows" how to drive a car. It is not necessary to be an automotive engineer or to know the technical terms for the parts of a car in order to
be a good driver. Many excellent drivers even have wrong notions about the mechanical aspects of an automobile. Similarly it is not necessary to be able to discuss accurately and comprehensively the grammar of a language in order to
speak it fluently and correctly. Intensive drillinc will produce the proper
habits. When the student participates in conversation easily and fluently with a minimum of either "accent" or of conscious effort then he has achieved the goal of the course.

OVER 550 INSTRUCTIONAL PAGES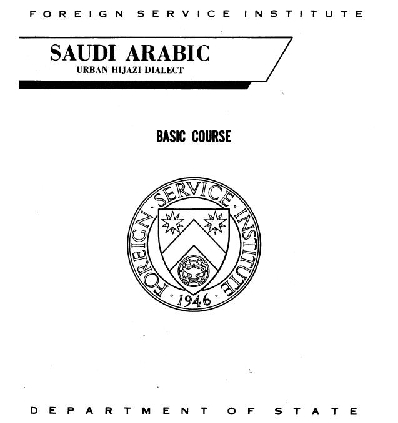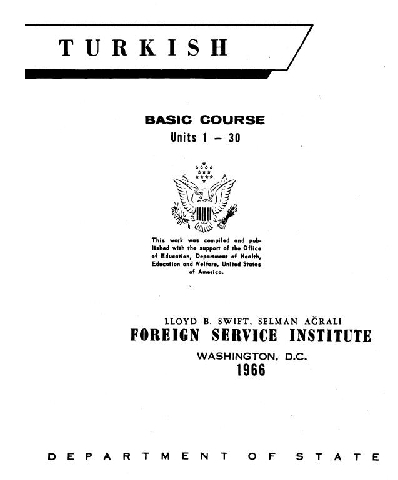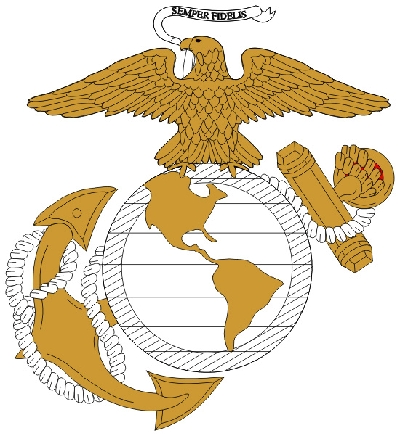 USMC IRAQI COURSE
THIS IS THE Tactical Iraqi Arabic for Marine Expeditionary Forces. THIS IRAQI/KURD SUPPORT COURSE INCLUDES 29 MP3 AUDIO LESSONS/SUPPLEMENTS WITH ASSOCIATED FOLLOW ALONG PDF TEXT MANUALS + 29 LANGUAGE CARDS + MORE ! SEE BELOW FOR LIST. OVER 11 HOURS OF AUDIO INSTRUCTION.

Tactical Iraqi Arabic for Marine Expeditionary Forces features:

* further accurized Iraqi dialect spoken by native Iraqi speakers.
* expanded dialogues
* supplementary vocabulary
* basic grammatical notes
* function-focused language cards in text and audio.

Purpose

The central purpose of this language tool is to assist Marines to understand the basics of what is being said to them and to convey meaning in the Arabic words and phrases they will know. It is designed with the realization that often one need only understand 60% of what a foreign language speaker is saying in order to grasp his main intent.

Further some of what is presented here is in grammatical terms technically not entirely correct. This has been a conscious choice in order to favor the quick efficient easy-to-pronounce method that is still comprehensible to a native Arabic speaker.

Uses of Tactical Iraqi Arabic

As Audio Program Only

Start with the audio for language cards focusing on specific operational situations. (It is highly recommended that you use the text for the language cards as well.) For lessons start with Dialogue 1. Each dialogue reflects current operating conditions in Iraq.

1. You will hear the dialogue at about 70% of normal speed.
2. Each sentence will be read separately with translation. Additionally significant points of vocabulary will be repeated word by word.
3. The vocabulary for the entire dialogue will be repeated reinforcing exposure.
4. The dialogue as a whole will be read again at 80-85% of normal speed. That will be the end of the lesson.

II. As Audio and Text Program

All written read-along material can be found here in PDF: you can download and print it. Dialogues for lessons 1-18 (of a total of 21) are color-coded to indicate speaker in dialogue though black-and-white printers will suffice. When using the texts be aware that we have spelled words in a way specifically intended so that an American-accented English speaker will pronounce them according to American English habits. The result will be Arabic pronunciation approximating Iraqi dialect. Read the text as written and not attempt to simulate or fabricate a Middle Eastern accent. However note the following special characters:

* the capital H represents the j sound as in Baja California;
* the kh represents the ch sound as in achtung;
* the ( represents the (ayin as in (Abdullah;
* the capital G represents the gh sound

Steps for Using Tactical Iraqi Arabic as Audio and Text Program

1. Read through the vocabulary terms before listening to the dialogue.
2. After listening to an entire lesson you and a partner go through the dialogue in A-B exchanges
3. Then work to develop small variations on the exchanges in the dialogues. This will assist you to memorize certain phrases and their response for rapid ability to communicate intent to Iraqis while in country.
4. Subsequent to initial study review of vocab and phrases.
5. Listen to dialogues and create short dialogues with your buddies.

These steps will prepare you to rapidly initiate communication and respond to Iraqi phrases even if you only understand part of what you hear.

HERE IS WHAT IS INCLUDED IN THIS SET

IRAQI language cards

patrol card 1 commander's card 3
patrol card 2 S1 shop card
House Search S2 intel card 1
ISF Operational 1 S2 intel card 2
ISF Operational 2 S3 operations card
ISF Range S4 logistics card 1
ISF basic weapons S4 logistics card 2
ISF Weapons Command S6 communications
ISF Weapons components medical service card 1
commander's card 1 medical service card 2
commander's card 2 tcp card

"Tactical Iraqi Arabic" program

lesson 1: Is this place your house?
lesson 2: Where is the bridge?
lesson 3: I have to go to fort?
lesson 4: How do I go to the police?
lesson 5: Where is your father?
lesson 6: Hello Sgt Mohammad?
lesson 7: Who is in charge here?
lesson 8: There is a problem with security?
lesson 9: Stop please
lesson 10: get out of the car?
lesson 11: who'd you see at the checkpoint?
lesson 12: are you originally from here?
lesson 13: Who's at the door?
lesson 14: What are you seeing in this area?
lesson 15: Brush off?
lesson 16: why have you come?
lesson 17: what's that crowd a protest?
lesson 18: medical terms
lesson 19: verb supplement
lesson 20: Grammar supplement

MSA Language Sustainment Passages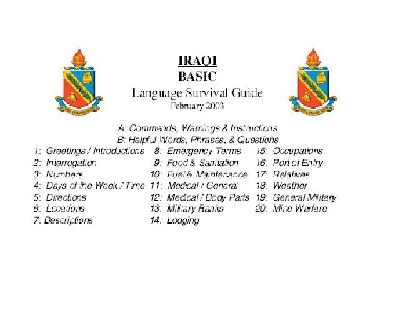 Arabic Sustainment 1 in Arabic
Arabic Sustainment 1 in English
Arabic Sustainment 2 in Arabic
Arabic Sustainment 2 in English Translation
Arabic Language Capability Sustainment 3 Combined
Arabic Sustainment 4a DLI Arabic Iraqi Basic

Iraqi Basic

Kurdish (Sorani)

lesson 1: Is this your house?
medical terms
lesson 2: How do I get to the bridge?
grammar supplements
prepositionspossessivesnumbers and colors
lesson 3: I have to go to fort?
verb supplement
lesson 4: How do I go to the police?
additional useful terms and phrases
lesson 5: where is your father?

KURDISH LANGUAGE CARDS

general/patrol card 1
patrol card 2
house search card 1
isf opcard 1
isf opcard 2
isf range card
tcp card

language card supplement

+ MORE!!!
LEVANTINE ARABIC FSI COURSE
THIS IS THE FSI LEVANTINE ARABIC INTRODUCTION TO PRONUNCIATION COURSE: THIS COURSE INCLUDES THE STUDENT TEXT MANUAL AS WELL AS THE Classical Arabic - The Writing System TEXTBOOK AND THE Levantine and Egyptian Arabic - Comparative Study TEXTBOOK. THERE ARE 19 UNIT LEARNING SECTIONS IN ALL WITH MP3 AUDIO INSTRUCTION THAT GOES ALONG WITH THE STUDENT TEXT MANUAL.

This Introduction to Levantine Arabic Pronunciation consists of two parts: The booklet presently in hand and approximately nine and one-half hours of accompanying tape recordings. The two are designed first to teach the student to recognize the major points of phonological interfer­ence between Levantine Arabic and (most of the more common dialects of) American English as well as the significant phonological contrasts within this dialect of Arabic itself and secondly to provide the student with a model for mimicry.

'Levantine Arabic' as used here refers to a dialect of educated Pales­tinians who have been long-term residents of Beirut. This dialect is mu­tually intelligible with most urban dialects of Lebanon Syria Jordan and Palestine. From a purely phonological point of view however most of the problems (for speakers of American English) that occur within this dialect also occur in most of the Arabic dialects from Iraq through North Africa as well as occurring also in Classical Arabic. Consequently this course can also be used for dialects other than Levantine Arabic.

It is to be noted at the outset that for the most part the words chosen in the drills are verbs and that these verbs were originally found as a matter of convenience from a fairly systematic searching of the roots of Wehr's dictionary.* This means that these words and lists have a fairly heavy literary (rather than purely colloquial) bias. However in as much as the purpose of this Introduction is not meaning or normal colloquial usage apart from pronunciation this bias has been considered to be of no great significance.

The materials themselves consist of nineteen 'sections'. These sec­tions are ordered so as to take the student from what he knows or has learned to what is new.

OVER 100 INSTRUCTIONAL PAGES
SAUDI ARABIC FSI COURSE
THIS IS THE FSI SAUDI ARABIC BASIC COURSE (URBAN HIJAZI DIALECT): THIS COURSE INCLUDES THE STUDENT TEXT MANUAL AS WELL AS THE Classical Arabic - The Writing System TEXTBOOK AND THE EASTERN TO WESTERN Arabic TEXTBOOK. THERE ARE 48 UNIT LEARNING SECTIONS IN ALL WITH MP3 AUDIO INSTRUCTION THAT GOES ALONG WITH THE STUDENT TEXT MANUAL.

In 1974 in the midst of a growing U. S. interest in the Arabian Peninsula the Foreign Service Institute undertook to fill a significant gap in language learning materials: there was no convenient manual for speakers of English who wished to learn the Hijazi dialect of Saudi Arabia. Spoken natively by about two million people and understood and used by at least three million more it is the most widely understood dialect on the Arabian Peninsula

There are three major groups of dialects in Saudi Arabia--Hijazi spoken on the western coast in Jidda Taif and the holy cities of Mecca and Medina; Najdi spoken in and around Riyadh in the north central part of the country; and Shargi spoken in the oil-rich eastern region. While the Najdi dialect enjoys prestige by virtue of its conservatism and relative closeness to Classical Arabic and the fact that it is the dialect of the royal family the Hijazi dialect is used throughout the country for government and commercial purposes and has become the most widely-understood dialect in the Arabian Peninsula. The Hijazi dialect is not "pure" Saudi Arabic and reflects recent borrowings from other dialects especially Egyptian Jordanian and Palestinian; for this reason sometimes one word or expression was selected from several which may be heard and sometimes alternative expressions are introduced since two or even three forms may be in frequent use.

Since there is no "standard" Hijazi dialect this book reflects the dialect as spoken in Jidda. Whenever forced to choose between language usage in the other Hijazi cities and that of Jidda the Jidda usage was given preference. A few of the most common words from Najdi and from other cities are introduced for recognition and identified as such. There has also been a preference for "modern" words and structures despite the fact that this sometimes means rejecting an older more "Saudi" usage. This dialect has been designated "urban" Hijazi to distinguish it from Bedouin dialects also native to the Hijaz region.

OVER 400 INSTRUCTIONAL PAGES
TURKISH FSI COURSE
THIS IS THE FSI TURKISH BASIC COURSE VOLUMES 1 AND 2: THIS COURSE INCLUDES THE BASIC SET VOLUMES 1 AND 2 WITH STUDENT TEXT MANUALS. THERE ARE 50 LESSONS IN ALL WITH MP3 AUDIO INSTRUCTION THAT GOES ALONG WITH THE STUDENT TEXT MANUALS.

Turkish is the principal language of the Republic of Turkey. It is a member along with the related languages of Iranian and Soviet Azerbaijan and of various areas within the Soviet Union mainly in Asia of the Turkic group of the Altaic branch of the Uralic-Altaic language family. This Altaic branch also includes many other languages mainly those grouped under the headings 'Mongol' and 'Manchu'.
The Turkic languages are remarkably similar in structure and even in vocabulary at least as closely related to one another as say the Romance group of Indo-European languages.
The population of the Republic of Turkey is about 30000000 of whom the great majority are native speakers of Turkish making Turkish by a considerable margin the largest language of the Turkic family. Among the remainder of the population of Turkey--native speakers of Kurdish Laz Circassian Arabic Greek Armenian Syriac and other languages--the great majority at least of the men have some acquaintance with Turkish. Thus this language will serve the student for communication in all parts of Turkey save the most isolated Kurdish village. In addition substantial numbers of Turkish speakers are to be found in parts of Syria Lebanon Greece and Cyprus. Turkish can serve the student also as an introduction to the Turkic language family and provide him with a basis for establishing communication with Asian Turkic speakers as far east as Sinkiang Province in China and as far west as the Tatar regions on the Volga.

Turkish Basic Course Units 1-30 may be described as an introduction to spoken Turkish in that it includes the major patterns of simple sentences and a vocabulary of about 475 high frequency items. It is the first of a projected three-volume series. The subsequent volumes will complete the basic conversation course in approximately 60 units and will present graded reading selections as well as advanced exposition and conversation exercises.

OVER 740 INSTRUCTIONAL PAGES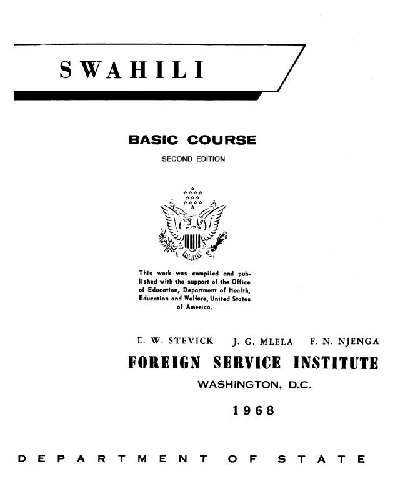 SWAHILI FSI COURSE

THIS IS THE FSI SWAHILI BASIC COURSE: THIS COURSE INCLUDES THE BASIC SET STUDENT TEXT MANUALS. THERE ARE 95 LESSONS IN ALL WITH MP3 AUDIO INSTRUCTION THAT GOES ALONG WITH THE STUDENT TEXT MANUALS.

Swahili (also called Kiswahili) is a Bantu language the most widely spoken language of sub-Saharan Africa. Swahili is the mother tongue of the Swahili people who inhabit several large stretches of the Indian Ocean coastlines from southern Somalia as far south as Mozambique's border region with Tanzania. The number of native speakers is small under 800000. However Swahili has become a lingua franca in much of East Africa and the Democratic Republic of the Congo.

The name 'Kiswahili' comes from the plural of the Arabic word sahel sawahil meaning "boundary" or "coast" (used as an adjective to mean "coastal dwellers" or by adding 'ki-' ["language"] to mean "coastal language"). (The word "sahel" is also used for the border zone of the Sahara ("desert")). The incorporation of the final "i" is likely to be the nisba in Arabic (of the coast) although some state it is for phonetic reasons.

Swahili Basic Course aims first of all at assisting the student to develop ability in understanding and speaking everyday Swahili of a standard variety. On the basis of well-established speech habits he can then go on with relatively high efficiency to the further skills of reading and writing.
The course is designed for use in any of three general types of study situation: (1) a full-time language program of thirty or more hours per week (2) a language program in which one or more part-time students attend class for three to six hours per week and (3) individual study in the absence of any speaker of the language.

OVER 550 INSTRUCTIONAL PAGES

ALL COURSE MATERIALS ARE VERY EASY TO FOLLOW AND UNDERSTAND. JUST OPEN YOUR PDF STUDENT TEXT FILE AND START THE MP3 AUDIO FILE FOR LESSON 1. FOLLOW ALONG WITH YOUR MANUAL AND IN NO TIME YOU WILL BE ON YOUR WAY TO LEARNING A NEW LANGUAGE.

AS A SPECIAL BONUS WE ARE ALSO GIVING AWAY FREE 8 DIFFERENT LANGUAGE PHRASE E-BOOKS WITH EVERY PURCHASE. THESE INCLUDE DUTCH FRENCH GERMAN ITALIAN JAPANESE ROMANIAN SPANISH AND SWEDISH

.

IF you have been looking for an easy to read and understand guides that will give you some short but effective foreign phrases you can use when traveling this is your solution! But it's not just for when you're planning a trip to a one of these regions though because...

EVEN IF YOU JUST WANT TO LEARN SOME CONVERSATIONAL FOREIGN PHRASES TO COMMUNICATE WITH FRIENDS OR CO-WORKERS THESE GUIDES WILL HELP YOU! THESE GUIDES NORMALLY SELL FOR $.99 AND UP BUT WE ARE GIVING THEM TO YOU FREE WITH EVERY LANGUAGE COURSE PURCHASE! THAT'S AT LEAST AN $8.00 VALUE!

SOME OF THESE LANGUAGE MANUALS AND COURSES ARE SELLING FOR $19.99 AND UP EACH!! ELSEWHERE THESE COURSES ARE SELLING FOR A $100.00 OR MORE! EACH! BUY NOW AS THIS DEAL MAY NOT LAST LONG!

OUR REGULAR BUY IT NOW PRICES ON THESE COURSES ARE $12.99 TO $15.99 DEPENDING ON COURSE. THE TOTAL VALUE OF THESE COURSES IF PURCHASED SEPARATELY IS OVER $100.00 WITH SHIPPING. SAVE ALMOST 50% BY PURCHASING THIS FANTASTIC DVD-ROM DISK WITH 7 MIDEAST/AFRICAN LANGUAGE INSTRUCTION MATERIALS.

SYSTEM REQUIREMENTS

Windows 98/NT/Me/2000/XP/VISTA


D

V

D-ROM Drive

ADOBE ACROBAT REQUIRED TO READ OR PRINT MOST MANUALS. IF YOU DO NOT HAVE ADOBE READER IT IS INCLUDED ON THE DISK FOR YOUR CONVENIENCE.

THIS IS A DISK TO THE HIGHEST QUALITY. DISK'S COME WITH NO FRILLS. THEY'RE JUST A SET OF PLAIN DISK IN A PAPER SLEEVE WITH ULTIMATE QUALITY CONTENT. THEY WILL PLAY ON A COMPUTER WITH THE SYSTEM REQUIREMENTS AS STATED ABOVE.

NO PHYSICAL TEXT MANUALS ARE BEING OFFERED OR SENT. ALL TEXT MATERIALS ARE IN PDF (PORTABLE DOCUMENT FORMAT) FORMAT. ALL MATERIALS ARE INCLUDED ON THE DISK. NO DOWNLOADS ARE NECESSARY.

All material is either in the public domain or I have resell rights. No copyrights are infringed. The Ultimate MIDEAST/AFRICAN LANGUAGE LEARNING PACK DISK is copyright 1997-2007 and may not be reproduced copied or resold under any circumstances.

Includes the Adobe Acrobat Reader for viewing and printing manuals if necessary.