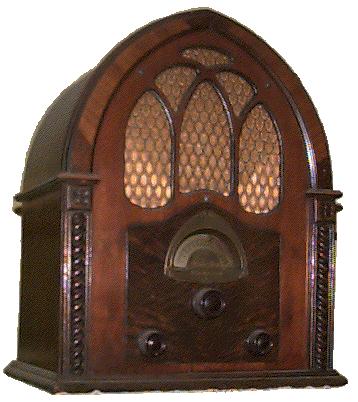 All your old time favorite Old Time Radio HOLIDAY shows from yesteryear. YOU DON'T HAVE TO WAIT UNTIL THE HOLIDAYS TO ENJOY THESE OLD TIME HOLIDAY RADIO SHOWS. THEY'RE FUN TO LISTEN TO ALL YEAR LONG. Over 775+ shows. All for 1 low price. Packed on 2 DVD disks for maximum value.
THIS COLLECTION OF SHOWS FEATURES OLD TIME RADIO OF THE "HOLIDAY" GENRE. JUST LOOK AT SOME OF THE GREAT SHOWS INCLUDED HERE LIKE "A CHRISTMAS CAROL", "IT'S A WONDERFUL LIFE", "BATMAN CHRISTMAS", 'SUPERMAN CHRISTMAS" AND MORE! JUST TO MENTION A FEW! THIS COLLECTION OF SHOWS SPANS THE YEARS FROM 1931 TO 1976 AND INCLUDES EPISODES FROM ALL YOUR FAVORITE OLD TIME RADIO SHOWS WITH A HOLIDAY THEME. THERE IS SOMETHING FOR EVERYONE IN THIS COLLECTION. THIS IS THE LOWEST COST PER SHOW YOU WILL FIND! MOST SELLERS ONLY SELL THESE SHOWS INDIVIDUALLY AND AT THE SAME COST AS WE SELL THE ENTIRE COLLECTION FOR!
YOU WILL NOT FIND THIS COLLECTION ANYWHERE ELSE!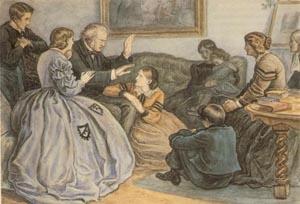 INTRODUCE YOUR FAMILY AND FRIENDS TO THE AMAZING, STIMULATING AND HIGHLY ENTERTAINING WORLD OF OLD TIME RADIO.
THERE ARE SOME VERY RARE AND MUCH SOUGHT AFTER SHOWS INCLUDED! Here's A SAMPLE LIST OF THE ARTISTS on the Old Time Radio HOLIDAY SHOW Series that you will receive...
HOLIDAY SHOWS FROM EACH OF THESE SERIES AND MORE!

21st Precinct
Abbott and Costello
Adventures of Ozzie and Harriet
Aldrich Family
Amos and Andy
Bing Crosby
Bob Hope Show
Bold Venture
Broadway Is My Beat
Burns And Allen
Challenge of the Yukon
Columbia Workshop
Command Performance
Couple Next Door
Damon Runyon Theatre
Dinah Shore
Dr Christian
Dragnet
Duffy's Tavern
Eddie Cantor Show
Edgar Bergen and Charlie McCarthy
Family Theatre
Father Knows Best
Fibber McGee and Molly
Fred Allen Show
Great Gildersleeve
Gunsmoke
Henry Morgan
Jack Benny Program
Jean Shepard
Jimmy Durante
Kraft Music Hall
Life of Riley
Life with Luigi
Lone Ranger
Lum and Abner
Lux Radio Theater
Matinee with Bob and Ray
Meet the Meeks
Milton Berle
My Favorite Husband
My Friend Irma
Mysterious Traveler
Nick Carter
Orson Welles Theater
Our Miss Brooks
Ozzie and Harriet
Phil Harris
Philco Radio Time
Philip Marlowe
Radio City Playhouse
Railroad Hour
Red Skelton
Roy Rogers
Screen Director's Playhouse
Sherlock Holmes
Suspense
Tales Of The Texas Rangers
Terry and the Pirates
The Cinnamon Bear
The Martin and Lewis Show
The Saint
The Shadow
The Whistler
Wild Bill Hickock
Yours Truly Johnny Dollar
PLEASE REMEMBER THIS IS NOT THE FULL LIST OF ALL 
THE SHOWS INCLUDED WITH A HOLIDAY THEME.
SO WHAT ARE YOU WAITING FOR? 
PLEASE COMPARE ANYWHERE! 
NO ONE OFFERS THIS MUCH  FOR THIS LOW PRICE!
750+ EPISODES
"THE OLD TIME RADIO HOLIDAY COLLECTION"
 ALL FOR 1 LOW PRICE!!!
These are all in the Highest Quality MP3 format that can be played on any WINDOWS 98/XP/VISTA COMPUTER equipped with a DVD Player. MAY ALSO PLAY ON NEWER DVD PLAYERS THAT PLAY THE MP3 FORMAT.
AS AND ADDED BONUS WE ARE ALSO INCLUDING A FREE MP3 TO WAV CONVERTER SOFTWARE PROGRAM THAT YOU CAN USE TO CONVERT AND THEN BURN ONTO CD'S FOR YOUR CAR OR HOME STEREO!!!
*SPECIAL SHIPPING AND HANDLING SAVINGS!*
ALL ORDERS ONLY $3.99 S/H UP TO $99.99. ALL ORDERS OVER $99.99 RECEIVE FREE SHIPPING!
Windows System Requirements: * Intel Pentium Processor * Windows 98SE/Me/2000/XP/VISTA * 32MB RAM * DVD-DRIVE
MAC System Requirements: * MAC OS X v.10.2.8 or 10.3 * 32MB RAM * DVD-DRIVE
DISK or DISKS COME NO FRILLS. THEY'RE JUST A SET OF PLAIN DISK OR DISKS IN A PAPER SLEEVE WITH ULTIMATE QUALITY CONTENT. THEY WILL PLAY ON A COMPUTER WITH THE SYSTEM REQUIREMENTS AS STATED ABOVE.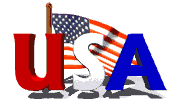 BUY USA - WE ONLY SELL AND SHIP USA!!!
BUY WITH CONFIDENCE FROM A GENUINE USA SELLER!
WE SHIP FIRST CLASS USPS WITH DELIVERY CONFIRMATION
We urge you to compare anywhere else. We have the highest quality at the lowest cost. Disks come no frills in paper sleeve. We ship USPS First Class Mail usually within 24 hours of cleared payment in Padded Envelopes for Maximum Protection.
OUR GOAL IS
1st class customer support and fast delivery
ALL OF OUR ITEMS SHIP IN PADDED MAILERS WITH DELIVERY CONFIRMATION AND TRACKING.
WE USUALLY SHIP WITHIN 24 HOURS OF RECEIVING PAYMENT. WE SHIP EVERYDAY EXCEPT SUNDAY AND HOLIDAYS.
All material has been extensively researched with the copyright office and all materials have been determined to be in the public domain. No copyrights are infringed. If applicable, characters are trademarks of their respective owners and are only used for descriptive purposes as allowed by fair use law to describe product being sold. Seller has no affiliation with any publishers of the original materials nor trademark owners and no affiliation is intended or implied. The Ultimate OLD TIME RADIO HOLIDAY COLLECTION DISK SET is copyright 1993-2007 and may not be reproduced, copied or resold under any circumstances.
NO SALES TO DEALERS OR SELLERS.