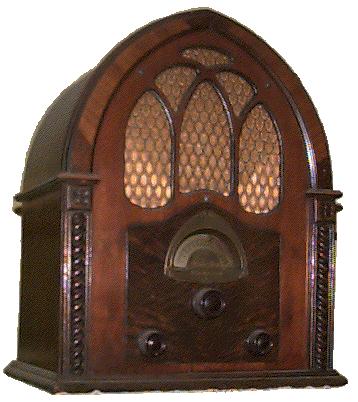 All your old time favorite Old Time Radio COMEDY SERIES shows AND MORE from yesteryear. THIS IS ABSOLUTELY THE LARGEST AND BEST COLLECTION OF COMEDY SERIES OLD TIME RADIO SHOWS EVER ASSEMBLED. OVER 90+ SERIES. Over 11,000+ shows. All for 1 low price. Packed on 11 DVD disks for maximum value.
THIS COLLECTION OF SHOWS FEATURES OLD TIME RADIO OF THE COMEDY GENRE. JUST LOOK AT WHAT IS INCLUDED.. ABBOTT AND COSTELLO, JACK BENNY, LUM AND ABNER OR BURNS AND ALLEN JUST TO NAME A FEW THERE IS SOMETHING FOR EVERYONE IN THIS COLLECTION. JUST LOOK AT THE LIST AND COMPARE HOW MUCH OTHERS ARE CHARGING FOR JUST ONE OF THESE SERIES THIS IS THE LOWEST COST PER SHOW YOU WILL FIND.
YOU WILL NOT FIND THIS COLLECTION ANYWHERE ELSE
INTRODUCE YOUR FAMILY AND FRIENDS TO THE AMAZING, STIMULATING AND HIGHLY ENTERTAINING WORLD OF OLD TIME RADIO.
THERE ARE SOME VERY RARE AND MUCH SOUGHT AFTER SHOWS INCLUDED Here's the List of all the Old Time Radio COMEDY Series SHOWS you will receive...
Abbott And Costello
Abroad with the Lockharts
Al Jolson Shows AND SONGS
Al Pearce from Hollywood
Al Read
Alan Young Show
Aldrich Family
Amos and Andy
An Evening With Groucho
Andy Griffith
Archie Andrews
Arthur Godfrey
Avalon Time Shows
Baby Snooks
Barrel of Fun
Bergen & McCarthy Show
Beulah Show
Blondie
Bob & Ray
Bob Hope Show
Bright Star
Bringing Up Father
Burns And Allen
Calvin and the Colonel
Cal Stewart - Uncle Josh
Couple Next Door
Date with Judy
Dennis Day Show
Duffy's Tavern
Durante
Easy Aces
Eb And Zeb
Eddie Bracken
Eddie Cantor
Ethel and Albert
Fire Chief
Continental Celebrity Club
Father Knows Best
Fibber McGee And Molly
Halls of Ivy
Mayor of the Town
Fred Allen Show
Gasoline Alley
Goldbergs
Grand Hotel Grand Marquee
Great Gildersleeve
Harold Peary
Henry Morgan
Hotpoint Holiday Hour
I Love Lucy
Its Higgins, Sir
JACK BENNY
Jack Carson
Jack Paar
Jonathan Winters
Life Of Riley
Life with Luigi
Lou Holtz Laugh Club
LUM AND ABNER
Jean Shepherd
Judy Canova
Magnificent Montague
Martin and Lewis
Marx Brothers
Meet Corliss Archer
Meet Millie
Meet the Meeks
Mel Blanc
Mary Lee Taylor
Milton Berle
Moon Mullins
Mr and Mrs Blandings
My Favorite Husband
My Friend Irma
My Little Margie
Our Miss Brooks
Ozzie And Harriet
Phil Harris and Alice Faye
Popeye
Rochester Van Jones
Sad Sack
Sam N Henry
The Bickersons
Red Skelton
Misc Genre Comedy, Drama etc.
Stan Freberg
Texaco
Topper
Vic & Sade
Vote for Gracie
WC Fields
Will Rogers
SO WHAT ARE YOU WAITING FOR? 
PLEASE COMPARE ANYWHERE 
NO ONE OFFERS THIS MUCH  FOR THIS LOW PRICE
90+ SERIES, 11,000+ SHOWS
THE OLD TIME RADIO COMEDY
 COLLECTION
 ALL FOR 1 LOW PRICE
These are all in the MP3 format that can be played on any WINDOWS 98/XP/VISTA/7 COMPUTER equipped with a DVD-ROM DRIVE.
AS AND ADDED BONUS WE ARE ALSO INCLUDING A FREE MP3 TO WAV CONVERTER SOFTWARE PROGRAM THAT YOU CAN USE TO CONVERT AND THEN BURN ONTO CD'S FOR YOUR CAR OR HOME STEREO
Windows System Requirements: * Intel Pentium Processor * Windows 98SE/Me/2000/XP/VISTA/7* 32MB RAM * DVD-DRIVE
MAC System Requirements: * MAC OS X v.10.2.8 or ABOVE * 32MB RAM * DVD-DRIVE
MATERIALS ARE IN MP3 FORMAT AND WILL PLAY ON A COMPUTER WITH THE SYSTEM REQUIREMENTS AS STATED ABOVE. THESE WILL NOT PLAY IN STANDARD CD PLAYERS.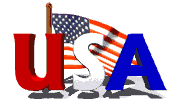 SUPPORT AMERICAN SMALL BUSINESS
BUY USA - WE ONLY SELL AND SHIP USA AND YOU SHOULD ONLY BUY USA TOO
BUY WITH CONFIDENCE FROM A GENUINE USA SELLER
WE SHIP FIRST CLASS USPS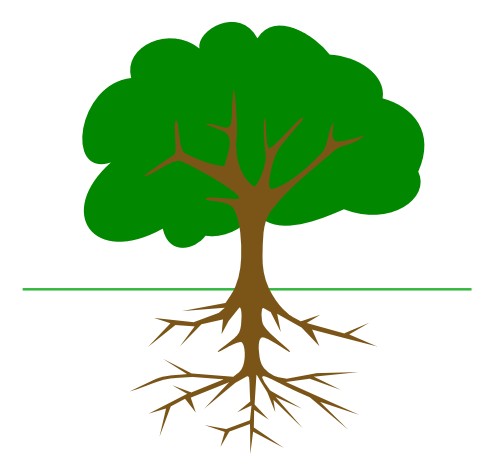 Go Green! We believe in trying to be good stewards of the environment and control our use of non-essential plastics and paper usage when it comes to our products. We do not believe in supplying non-essential boxes and plastic cases that add to the consumption of fossil fuels and forest deforestation. We devote our time and resources in giving you the highest quality products at the lowest possible prices.
Disks come no frills in paper sleeve with retail labeling. We ship USPS First Class Mail usually within 24 hours of cleared payment in Padded Envelopes for Maximum Protection with Delivery Confirmation and Tracking. We ship everyday except Sundays and Holidays.
OUR GOAL IS
1st class customer support and fast delivery
All material has been extensively researched with the copyright office and all materials have been determined to be in the public domain. No copyrights are infringed. If applicable, characters are trademarks of their respective owners and are only used for descriptive purposes as allowed by fair use law to describe product being sold. Seller has no affiliation with any publishers of the original materials nor trademark owners and no affiliation is intended or implied. DISK is copyright 1993-2012 and may not be reproduced, copied or resold under any circumstances. NO SALES TO DEALERS OR SELLERS.