THE ULTIMATE LIBRARY COLLECTION ON A DISK!
THE LARGEST COLLECTION OF BOOKS ON A DISK EVER ASSEMBLED!!!
OVER 20,000 BOOKS ON 1 DVD DISK!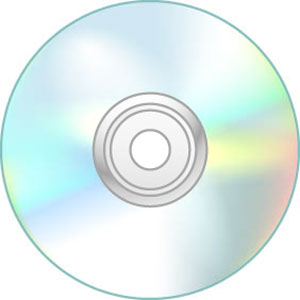 FROM ARISTOTLE TO SHAKESPEARE YOU WILL HAVE A COMPLETE LIBRARY AT YOUR FINGERTIPS!
EASILY FIND WHAT YOU ARE LOOKING FOR ON THE DISK. ALL BOOKS ARE IN HTML FORMAT. PUT THE DISK IN YOUR DVD-DRIVE AND IT AUTOMATICALLY STARTS IN YOUR DEFAULT BROWSER. CLICK ON YOUR GENRE AND THEN SEE ALL THE AUTHORS FOR THAT GENRE. EXTREMELY USER FRIENDLY. YOU CAN PRINT DIRECTLY FROM YOUR BROWSER IF YOU WISH.
MANY SELLERS ARE SELLING JUST 1 OF THE BOOKS INCLUDED ON THIS DISK FOR THIS LOW PRICE!
HERE IS THE LIST OF GENRES ON THE DISK!
| | |
| --- | --- |
| Action | Girls and Boys |
| Australia | Gothic |
| Biography | History |
| Canada | Liberal Arts |
| Classics | Mystery |
| Critics | Nautical |
| Drama | Nonfiction |
| Education | Orient |
| Elizabethans | Poetry |
| Enlightenment | Political Science |
| Esoteric | Pulp Fiction |
| Europa | Reference |
| Fiction | Religion |
| Fiction 17th Century | Renaissance |
| Fiction 18th Century | Satire |
| Fiction 19th Century | Science |
| Fiction 20th Century | Science Fiction |
| Folklore | Western |
Click here for full AUTHOR list.
THIS IS A GREAT RESOURCE FOR TEACHERS, STUDENTS AND HOME SCHOOLERS.
YOU ARE BUYING 1 DVD DISK WITH OVER 20,000 BOOKS ON THEM. THEY ARE VIEWABLE ON YOUR COMPUTER USING YOUR DEFAULT BROWSER (ex. INTERNET EXPLORER, etc.). YOU CAN PRINT OUT PAGES OR READ ON THE COMPUTER. THE BEST PART IS THEY NEVER WEAR OUT. QUIT OVERPAYING!!! GET THEM ALL FOR 1 LOW PRICE!!!
THIS IS THE LARGEST COLLECTION FOR SALE!!!
DISK'S COME WITH NO FRILLS. THEY'RE JUST A SET OF PLAIN DISK IN A PAPER SLEEVE WITH ULTIMATE QUALITY CONTENT. THEY WILL PLAY ON A COMPUTER WITH THE SYSTEM REQUIREMENTS AS STATED ABOVE. NO PHYSICAL PAPER MANUALS ARE BEING OFFERED OR SENT.
OUR GOAL IS
1st class customer support and fast delivery
ALL OF OUR ITEMS SHIP IN PADDED MAILERS WITH DELIVERY CONFIRMATION AND TRACKING.
WE USUALLY SHIP WITHIN 24 HOURS OF RECEIVING PAYMENT. WE SHIP EVERYDAY EXCEPT SUNDAY AND HOLIDAYS.
Windows System Requirements: * Intel Pentium Processor * Windows 98SE/Me/2000/XP/VISTA * 32MB RAM * DVD-DRIVE
These are all in the Highest Quality format that can be played on any computer equipped with a DVD Player. We urge you to compare anywhere else here on eBay. We have the highest quality at the lowest cost.
We could go on and on telling you how great A DEAL THESE are but then we wouldn't have any time to read them. So if you have any questions just ask us a question and we will try our best to answer them ASAP. Please check out our other products if you don't find what you're looking for here.
All material is in the public domain. No copyrights are infringed. The Ultimate LIBRARY COLLECTION ON DISK DVD is copyright 2007 and may not be reproduced, copied or resold under any circumstances.