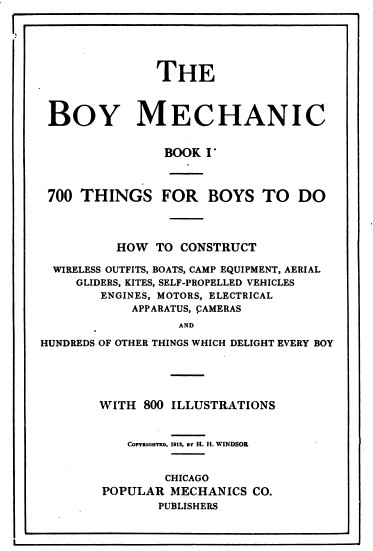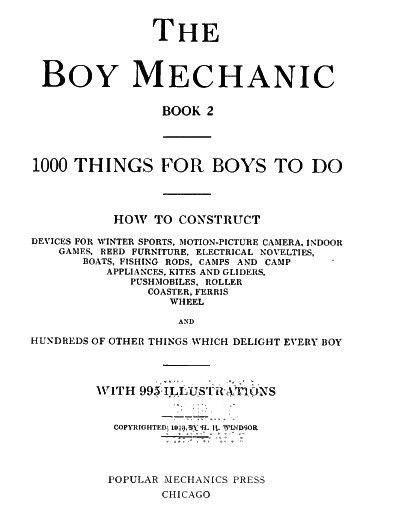 THE BOY MECHANIC AND POPULAR MECHANICS BOOKS COLLECTION.
13 VINTAGE POPULAR MECHANICS PDF BOOKS.
ON CD-ROM DISK
This rare collection includes 13 Vintage Rare Popular Mechanics Books featuring the 3 book set THE BOY MECHANIC. Discovery the joy of using these sought after publications. This is the most comprehensive collection ever assembled. 13 books on disk with 1,000's of pages of materials. This is a must have for anyone.
INCLUDED HERE ARE 13 PDF BOOKS ON DISK FROM
POPULAR MECHANICS.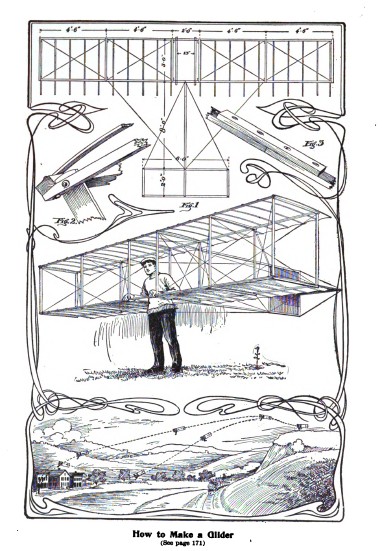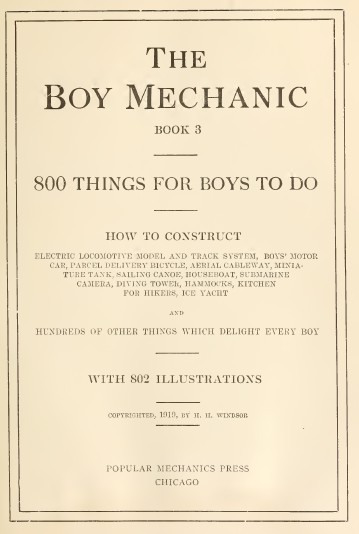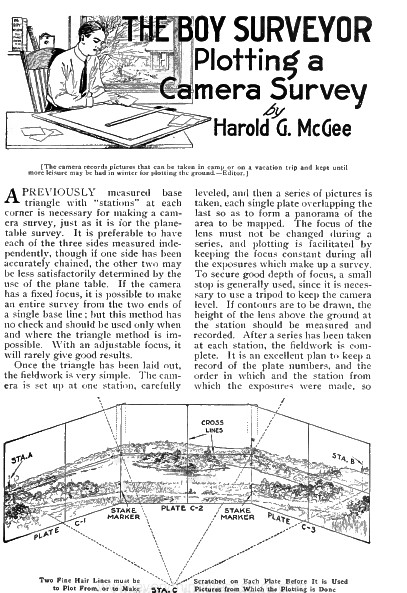 SINGLE PAPER ISSUES SELL FOR $10.00 AND UP IF YOU CAN FIND
JUST LOOK AT WHAT IS ON THE DISK!
THE BOY MECHANIC 1915 BOOK 1 700 THINGS FOR BOYS TO DO
THE BOY MECHANIC 1915 BOOK 2 1000 THINGS FOR BOYS TO DO
THE BOY MECHANIC 1915 BOOK 3 800 THINGS FOR BOYS TO DO
A PRACTICAL COURSE IN MECHANICAL DRAWING 1912 - WILLARD
HAND-FORGING AND WROUGHT-IRON ORNAMENTAL WORK 1911 - GOOGERTY
HEAT 1911 - OGDEN
HOW TO MAKE A WIRELESS SET 1911 - MOORE
MECHANICS FOR YOUNG AMERICA 1916
METAL SPINNING 1909 - CRAWSHAW
PATTERN-MAKING 1910 - WILLARD
THE YOUNG CRAFTSMAN 1943
THERE'S ADVENTURE IN ATOMIC ENERGY - MAY
WOOD-WORKING FOR AMATEURS 1911 - GRIFFITH
ALL BOOKS ARE IN PDF FORMAT EASILY READ WITH ADOBE READER.
THIS IS A 1 CD DISK WITH 13 PDF BOOKS AS DESCRIBED ABOVE. YOU CAN PRINT OUT PAGES OR READ ON THE COMPUTER. THE BEST PART IS THEY NEVER WEAR OUT. QUIT OVERPAYING!!! GET THEM ALL FOR 1 LOW PRICE!!!
Windows System Requirements: * Intel Pentium Processor * Windows 98SE/Me/2000/XP/VISTA/7 * 32MB RAM * CD-DRIVE
MAC System Requirements: * MAC OS X v.10.2.8 or above * 32MB RAM * CD-DRIVE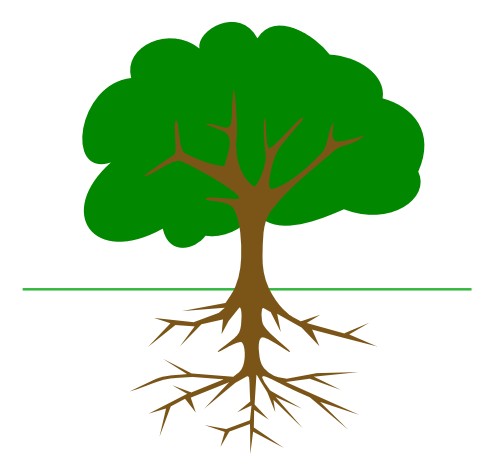 Go Green! We believe in trying to be good stewards of the environment and control our use of non-essential plastics and paper usage when it comes to our products. We do not believe in supplying non-essential boxes and plastic cases that add to the consumption of fossil fuels and forest deforestation. We devote our time and resources in giving you the highest quality products at the lowest possible prices.
DISK or DISKS COME NO FRILLS. THEY'RE JUST A SET OF PLAIN DISK OR DISKS IN A PAPER SLEEVE WITH ULTIMATE QUALITY CONTENT. THEY WILL PLAY ON A COMPUTER WITH THE SYSTEM REQUIREMENTS AS STATED ABOVE. NO PHYSICAL TEXT MATERIALS ARE BEING OFFERED OR SENT. ALL TEXT MATERIALS ARE IN PDF (PORTABLE DOCUMENT FORMAT) FORMAT. ALL MATERIALS ARE INCLUDED ON THE DISK. THE FREE ADOBE READER OR EQUIVALENT IS REQUIRED TO READ OR PRINT MATERIALS. MOST COMPUTERS ALREADY HAVE INSTALLED BUT IF YOU DO NOT HAVE YOU CAN ACQUIRE FOR FREE FROM THE ADOBE WEBSITE.
We urge you to compare anywhere else. We have the highest quality at the lowest cost.
We could go on and on telling you how great A DEAL THESE are but then we wouldn't have any time to read them. So if you have any questions just ask us a question and we will try our best to answer them ASAP.
As we are the sole creators, manufacturers and distributors of this product we hold legal copyright to the product and its contents. Products are produced in-house using state of the art duplication techniques and conforms and is in compliance with any and all policies that may apply regarding the sale of media on recordable formats and buyers may not reproduce, copy or resell under any circumstances. Due to age and condition of original materials some pages may be missing or unreadable. Covers may or may not be not be included. These conditions can not be used as a basis for any claim for return or exchange. No affiliation with original publisher is intended or implied. THE ULTIMATE VINTAGE POPULAR MECHANICS BOOKS DISK IS COPYRIGHTED 1993-2010. NO SALES TO DEALERS OR SELLERS.