The Korean War (1950–1953) was a military conflict between the Republic of Korea supported by the United Nations and the Democratic People's Republic of Korea and People's Republic of China (PRC) with air support from the Soviet Union. The war began on 25 June 1950 and an armistice was signed on 27 July 1953. The war was a result of the political division of Korea by agreement of the victorious Allies at the conclusion of the Pacific War. The Korean peninsula had been ruled by Japan from 1910 until the end of that war. In 1945 following the surrender of Japan American administrators divided the peninsula along the 38th parallel with United States troops occupying the southern part and Soviet troops occupying the northern part after that.
Included here are over 90+ VINTAGE U.S. ARMY FIELD MANUALS RANGING IN YEARS FROM THE END OF WORLD WAR 2 1946 THROUGH 1954. PLUS WE HAVE INCLUDED MORE BONUS KOREAN WAR ERA MILITARY PUBLICATIONS IN PDF Format on 1 CD-ROM Disk.
TO COMPLETE YOUR COLLECTION OF ARMY FIELD MANUALS PLEASE SEE OUR WORLD WAR 2 (1939 - 1945) KOREAN WAR ERA (1946 - 1954) VIETNAM ERA (1955 - 1975) AND OUR MODERN ERA FIELD MANUALS (1976 - PRESENT) COLLECTIONS. ALL TOGETHER OVER 1350 FIELD MANUALS IN THESE COLLECTIONS.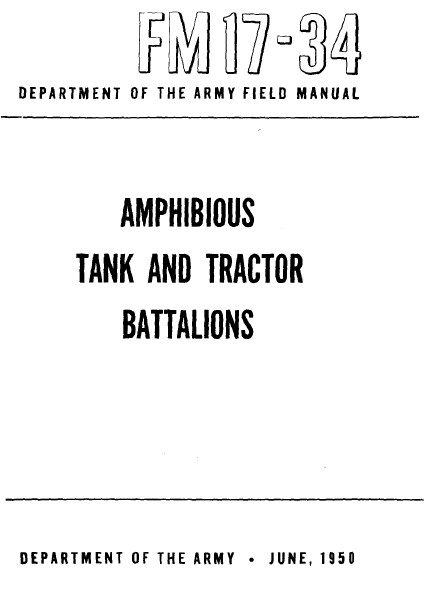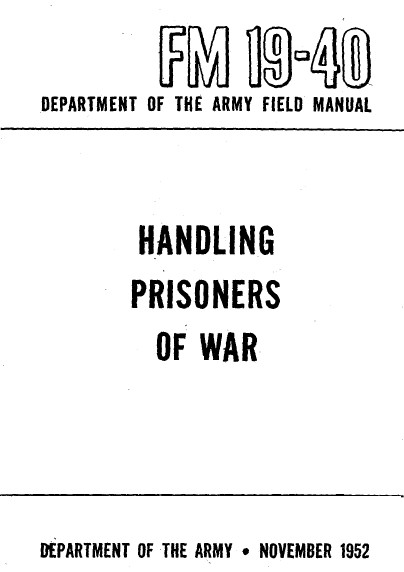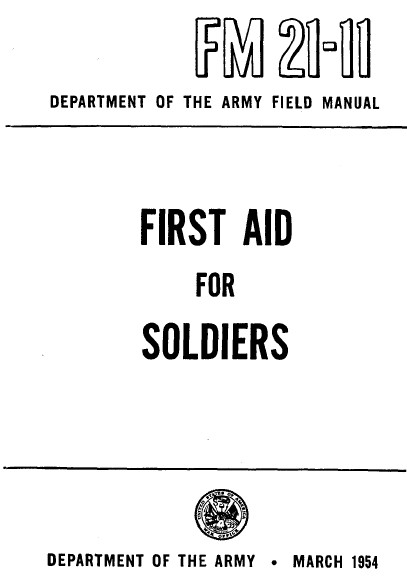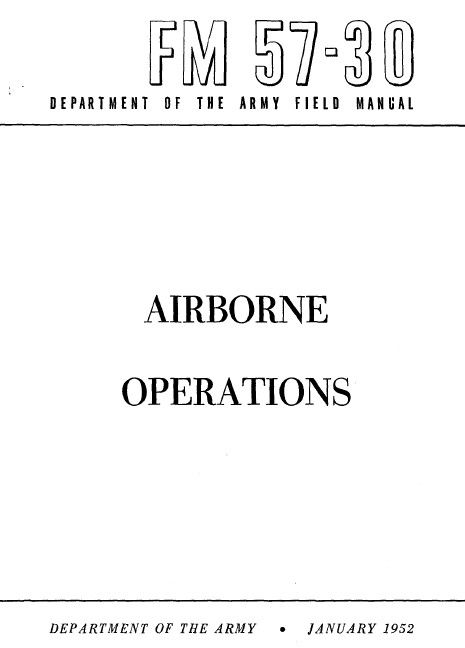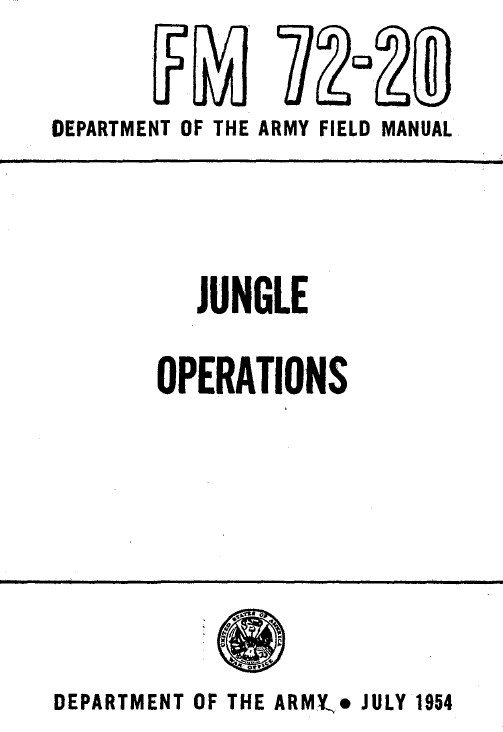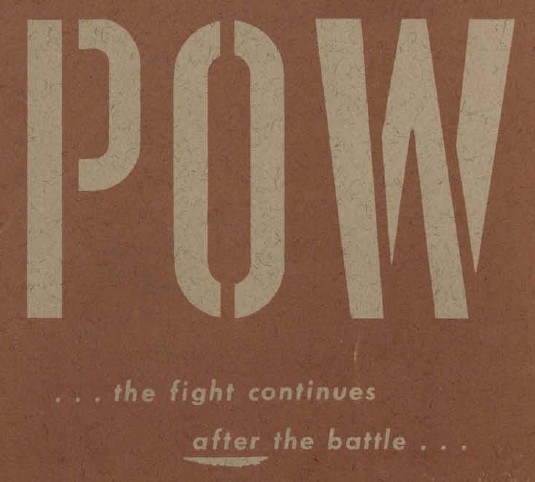 THIS GREAT COLLECTION INCLUDES 100+ PDF BOOKS.
ALL FOR ONE LOW PRICE! THE LARGEST COLLECTION FOR SALE! COMPARE ANYWHERE!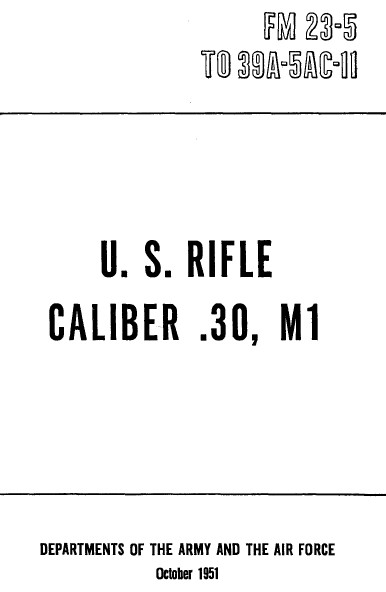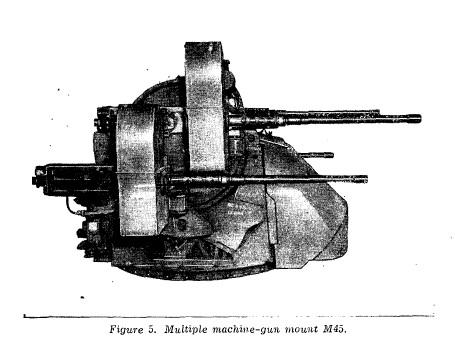 A WEALTH OF KNOWLEDGE AND HISTORY AT YOUR FINGERTIPS. GREAT FOR RESEARCH.
JUST LOOK AT THE BOOKS THAT ARE INCLUDED
FM 5-5 ENGINEER TROOP UNITS 1954
FM 5-6 ENGINEER TROOP ORGANIZATIONS AND OPERATIONS 1954
FM 5-15 ENGINEER FIELD MANUAL 1946
FM 5-132 ENGINEER COMBAT BATTALION DIVISIONAL 1952
FM 5-134 THE ARMORED ENGINEER BATTALION 1954
FM 5-156 ENGINEER SHORE BATTALION 1954
FM 5-162 ENGINEER CONSTRUCTION BATTALION AND GROUP 1954
FM 6-20 ARTILLERY TACTICS AND TECHNIQUES 1953
FM 6-55 4.5 INCH MULTIPLE ROCKET LAUNCHER M21 TOWED 1953
FM 6-74 105MM HOWITZER M2A1 ON MOTOR CARRIAGE 1954
FM 6-75 105MM HOWITZER M2 TOWED 1952
FM 6-120 THE FIELD ARTILLERY OBSERVATION BATTALION 1951
FM 6-140 THE FIELD ARTILLERY BATTALION 1950
FM 7-10 RIFLE COMPANY INFANTRY REGIMENT 1949
FM 7-17 THE ARMORED INFANTRY COMPANY AND BATTALION 1951
FM 7-24 COMMUNICATION IN INFANTRY AND AIRBORNE DIVISIONS 1950
FM 7-25 HQ COMPANY INFANTRY REGIMENT 1950
FM 7-30 SERVICE AND MEDICAL COMPANIES INFANTRY REGIMENT 1949
FM 7-30 SERVICE AND MEDICAL COMPANIES INFANTRY REGIMENT 1954
FM 7-35 TANK COMPANY INFANTRY REGIMENT 1949
FM 7-40 INFANTRY REGIMENT 1950
FM 8-10 MEDICAL SERVICE THEATER OF OPS 1951
FM 9-10 ORDNANCE MAINTENANCE AND GENERAL SUPPLY 1951
FM 10-6 QUARTERMASTER SERVICE COMPANY 1946
FM 10-7 QUARTERMASTER ORG AND OPS IN DIVISIONS 1951
FM 10-11 QUARTERMASTER PACK COMPANY 1952
FM 10-12 QUARTERMASTER PARTS COMPANY 1951
FM 10-13 QUARTERMASTER REFERENCE DATA 1950
FM 10-14 QUARTERMASTER BAKERY COMPANY MOBILE 1950
FM 10-16 QUARTERMASTER LAUNDRY COMPANY SEMI MOBILE 1950
FM 10-17 QUARTERMASTER ORGANIZATION AND SERVICE 1952
FM 10-22 QUARTERMASTER CLOTHING AND GENERAL SUPPLIES 1950
FM 10-30 QUARTERMASTER SUBSISTENCE DEPOT COMPANY 1951
FM 10-52 HQ AND HQ COMPANY QUARTERMASTER DEPOT 1954
FM 10-53 HQ AND HQ DETACHMENT QUARTERMASTER BATTALION 1950
FM 11-40 SIGNAL PHOTOGRAPHY 1951
FM 12-50 THE BAND 1946
FM 16-5 THE CHAPLAIN 1952
FM 17-33 TANK BATTALION 1949
FM 17-34 AMPHIBIOUS TANK AND TRACTOR BATTALIONS 1950
FM 17-35 RECON BATTALION ARMORED DIVISION 1951
FM 17-70 SIGNAL COMM ARMORED DIVISION 1950
FM 17-75 CREW DRILL LIGHT TANK M24 1948
FM 19-5 MILITARY POLICE 1950
FM 19-15 CIVIL DISTURBANCES 1952
FM 19-25 MILITARY POLICE TRAFFIC CONTROL 1950
FM 19-40 HANDLING PRISONERS OF WAR 1952
FM 19-90 THE PROVOST MARSHAL 1953
FM 20-100 ARMY AVIATION 1952
FM 20-100 ARMY GROUND FORCES LIGHT AVIATION 1947
FM 21-6 TECHNIQUES OF MILITARY INSTRUCTION 1954
FM 21-7 LIST OF WAR DEPT FILMS STRIPS SLIDES 1946
FM 21-8 MILITARY TRAINING AIDS 1950
FM 21-11 FIRST AID FOR SOLDIERS 1946
FM 21-11 FIRST AID FOR SOLDIERS 1954
FM 21-18 FOOT MARCHES 1950
FM 21-20 PHYSICAL TRAINING 1946
FM 21-20 PHYSICAL TRAINING 1950
FM 21-22 SURVIVAL AT SEA 1950
FM 22-10 LEADERSHIP 1951
FM 22-100 COMMAND AND LEADERSHIP FOR THE SMALL UNIT LEADER 1953
FM 23-5 US RIFLE 30 CAL M1 1951
FM 23-15 BROWNING AUTO RIFLE 30 CAL M1918A2 1951
FM 24-20 FIELD WIRE TECHNIQUES 1948
FM 25-10 MOTOR TRANSPORTATION OPS 1953
FM 26-5 INTERIOR GUARD DUTY 1952
FM 27-5 CIVIL AFFAIRS MILITARY GOVERNMENT 1947
FM 30-5 COMBAT INTELLIGENCE 1951
FM 30-101 THE MANEUVER ENEMY 1953
FM 30-104 AGGRESSOR ARMY REPRESENTATION 1949
FM 30-104 AGGRESSOR REPRESENTATION 1953
FM 41-15 CIVIL AFFAIRS MILITARY GOVT UNITS 1954
FM 44-1 ANTIAIRCRAFT ARTILLERY EMPLOYMENT 1952
FM 44-2 ANTIAIRCRAFT ARTILLERY AUTO WEAPONS 1950
FM 44-62 TWIN 40MM MOTOR CARRIAGE M19 1947
FM 45-25 FIELD PRESS CENSORSHIP 1954
FM 55-26 TRANSPORTATION INLAND WATERWAYS SERVICE 1953
FM 55-7 TRANSPORTATION SERVICE IN THE CONTINENTAL 1952
FM 55-110 TRANSPORTATION PORT COMP MILITARY STEVEDORING 1952
FM 55-130 THE HARBOR CRAFT COMPANY 1951
FM 57-30 AIRBORNE OPERATIONS 1952
FM 60-5 AMPHIBIOUS OPS BATTALION IN ASSAULT LANDINGS 1951
FM 60-10 AMPHIBIOUS OPS REGIMENT IN ASSAULT LANDINGS 1952
FM 60-30 AMPHIBIOUS OPS EMBARKATION AND SHIP LOADING 1952
FM 70-10 MOUNTAIN OPERATIONS 1947
FM 72-20 JUNGLE OPERATIONS 1954
FM 100-5 FIELD SERVICE REGULATIONS 1954
FM 100 -10 FIELD SERVICE REGULATIONS ADMIN 1949
FM 100 -15 FIELD SERVICE REGULATIONS LARGER UNITS 1950
FM 100-10 FIELD SERVICE REGULATIONS ADMIN 1954
FM 101-54 PROGRAM MANAGEMENT 1950
FM 105-5 MANEUVER CONTROL 1949
FM 105-5 MANEUVER CONTROL 1952
FM 105-5 UMPIRE MANUAL 1947
FM 110-5 JOINT ACTION ARMED FORCES 1951

BONUS BOOKS

DA PAM 20-233 GERMAN DEFENSE TACTICS AGAINST RUSSIAN 1951
DA PAM 20-243 GERMAN ANTI GUERRILLA OPS IN BALKANS 1954
DA PAM 20-260 GERMAN CAMPAIGNS IN THE BALKANS 1953
DA PAM 20-269 SMALL UNIT ACTIONS GERMAN RUSSIAN CAMPAIGN 1953
DA PAM 21-71 US FIGHTING CODE 1955
DA PAM 27-4 PROCEDURE FOR MILITARY EXECUTIONS 1947
DA PAM 310-3 INDEX OF TRAINING PUBS 1954
POW REPORT 1955
SOM 1-01 KOREA UFO OFFICIAL MANUAL 1954
SR 310-20-4 MILITARY PUBLICATIONS 1952
SR 310-20-4 MILITARY PUBLICATIONS 1953
SR 310-20-5 MILITARY PUBLICATIONS 1952
SR 310-20-5 MILITARY PUBLICATIONS 1954
STATE DEPT POCKET GUIDE TO AFGHANISTAN 1946
COMPARE ANYWHERE ELSE AND YOU WILL NOT FIND A BETTER COLLECTION FOR A BETTER PRICE.
GET ALL OF THESE FOR 1 LOW PRICE.
THIS WON'T LAST LONG SO BUY IT NOW.
QUIT SPENDING MONEY ON INDIVIDUAL ITEMS AND GET EM ALL!!!
THIS IS THE ONLY COLLECTION OF IT'S KIND. HERE EXCLUSIVELY!!!
THIS IS A 1 CD DISK SET WITH 100+ PDF FILES AS DESCRIBED. THEY ARE VIEWABLE ON YOUR COMPUTER USING ADOBE READER OR EQUIVALENT. YOU CAN PRINT OUT PAGES OR READ ON THE COMPUTER. THE BEST PART IS THEY NEVER WEAR OUT.
Windows System Requirements: * Intel Pentium Processor * Windows 98SE/Me/2000/XP/VISTA * 32MB RAM * CD-DRIVE
MAC System Requirements: * MAC OS X v.10.2.8 or above * 32MB RAM * CD-DRIVE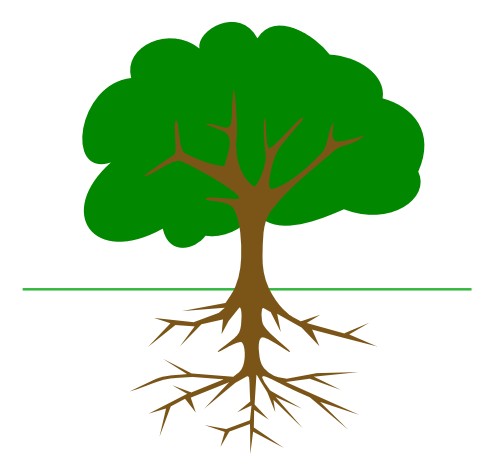 Go Green! ! We believe in trying to be good stewards of the environment and control our use of non-essential plastics and paper usage when it comes to our products. We do not believe in supplying non-essential boxes and plastic cases that add to the consumption of fossil fuels and forest deforestation. We devote our time and resources in giving you the highest quality products at the lowest possible prices.
DISK or DISKS COME NO FRILLS. THEY'RE JUST A SET OF PLAIN DISK OR DISKS IN A PAPER SLEEVE WITH OUR RETAIL LABELING AND ULTIMATE QUALITY CONTENT. THEY WILL PLAY ON A COMPUTER WITH THE SYSTEM REQUIREMENTS AS STATED ABOVE. NO PHYSICAL TEXT MANUALS ARE BEING OFFERED OR SENT. ALL TEXT MATERIALS ARE IN PDF (PORTABLE DOCUMENT FORMAT) FORMAT. ALL MATERIALS ARE INCLUDED ON THE DISK. NO DOWNLOADS ARE NECESSARY. THE FREE ADOBE READER OR EQUIVALENT IS REQUIRED TO READ OR PRINT MATERIALS. MOST COMPUTERS ALREADY HAVE INSTALLED BUT IF YOU DO NOT HAVE YOU CAN DOWNLOAD FOR FREE FROM THE ADOBE WEBSITE.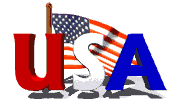 BUY USA - WE ONLY SELL AND SHIP USA!!!
BUY WITH CONFIDENCE FROM A GENUINE USA SELLER!
We urge you to compare anywhere else. We have the highest quality at the lowest cost. Disks come no frills in paper sleeve with our retail labeling. We usually SHIP within 24 hours of cleared payment.

As we are the sole creators manufacturers and distributors of this product we hold legal copyright to the product and its contents. Products are produced in-house using state of the art duplication techniques and conforms and is in compliance with any and all policies that may apply regarding the sale of media on recordable formats and buyers may not reproduce copy or resell under any circumstances as materials are watermarked and protected. THE ULTIMATE KOREAN WAR ARMY FIELD MANUALS DISK IS COPYRIGHTED 1993-2010 WWW EVERYTHING4LESSSTORE.COM. NO SALES TO DEALERS OR SELLERS.