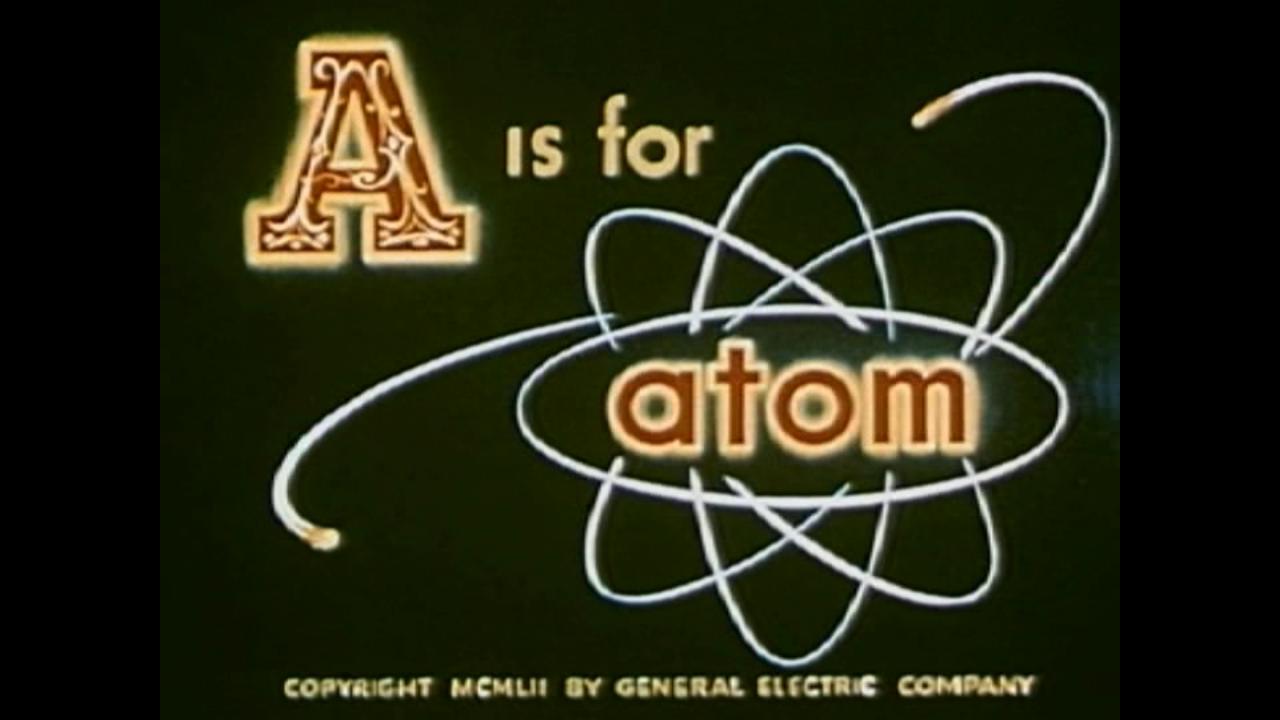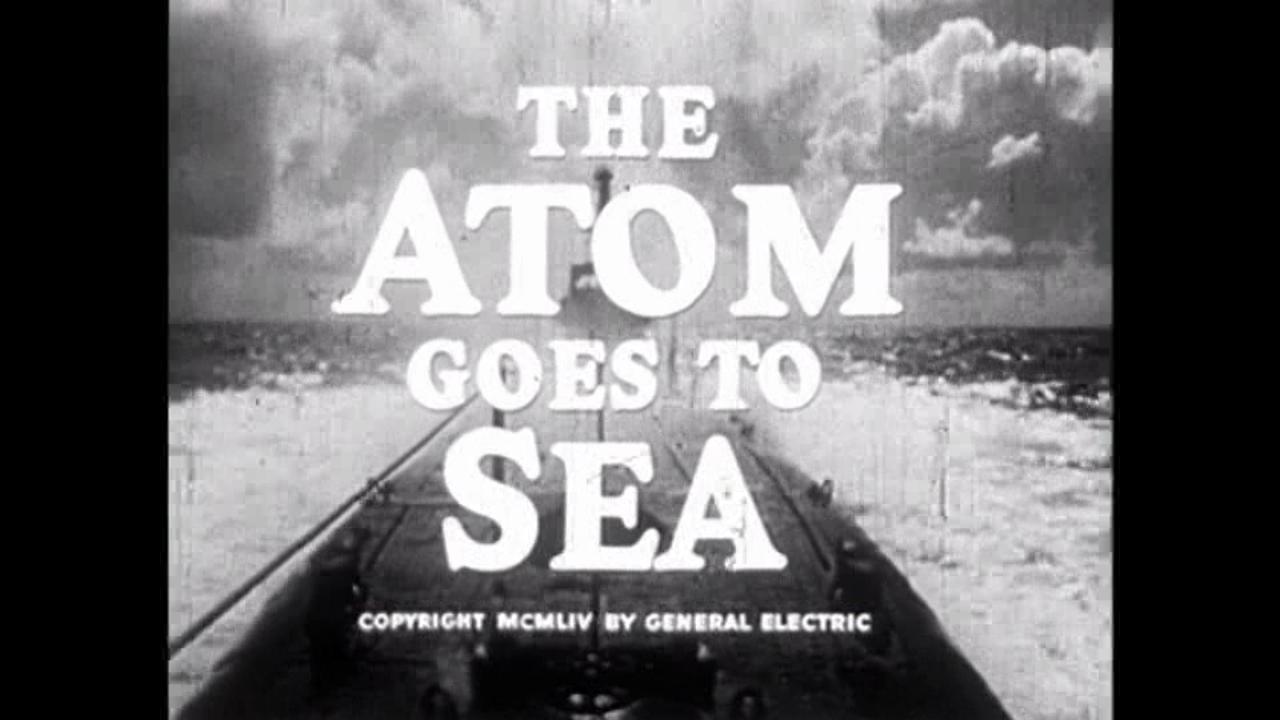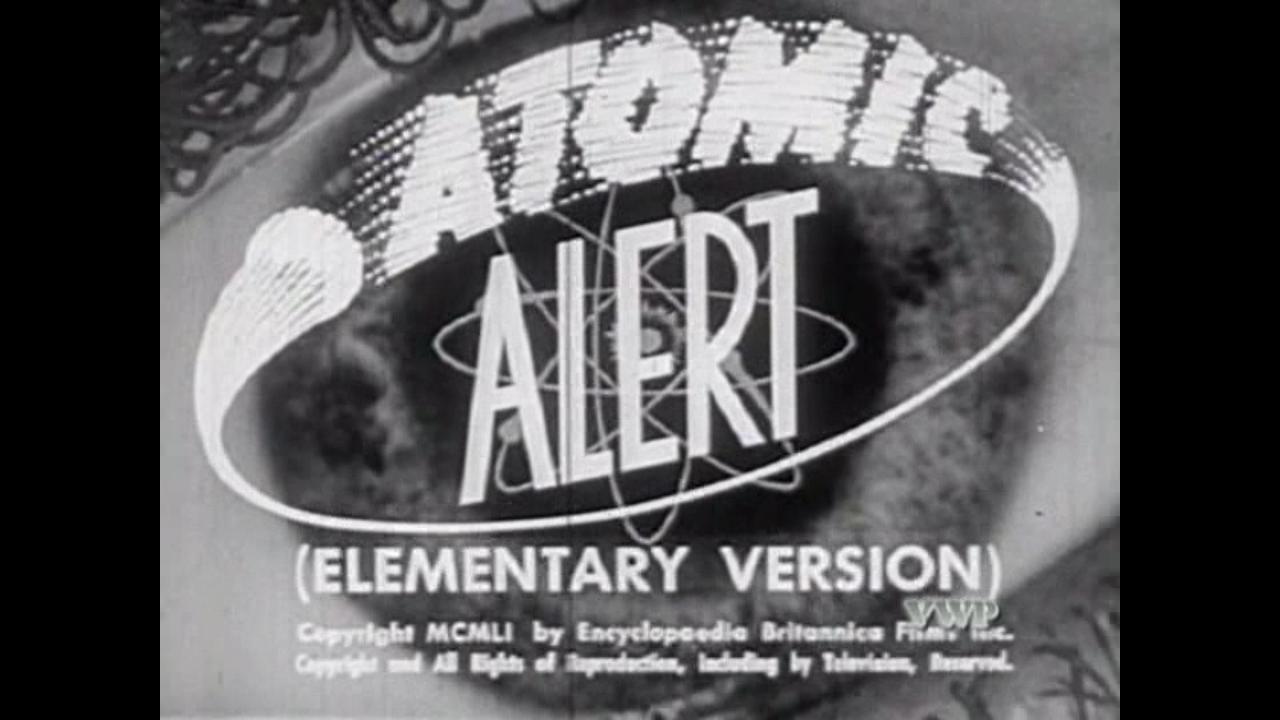 THE ULTIMATE OFFICIAL ATOMIC VIDEO COLLECTION ON DVD!
14 ATOM AND ATOMIC RELATED EDUCATIONAL VIDEOS ON 2 DVD MOVIE DISKS!
THIS IS THE ULTIMATE ATOMIC COLLECTION. ALL BROUGHT TOGETHER ON 2 DVD'S. OVER 4 HOURS!
PLAYABLE ON ANY HOME DVD PLAYER. ALL REGION NTSC.
An atom is the smallest particle of a chemical element that retains its chemical properties. Also is of or employing atomic energy of or relating to an atom or atoms. This huge collection of atomic related educational and documentary videos offers everything you could ever want in expanding your basic knowledge of the atom as it relates to atomic power and more. This collection is great for teachers schools and home-schoolers.
JUST LOOK AT WHAT THIS COLLECTION HAS TO OFFER!!!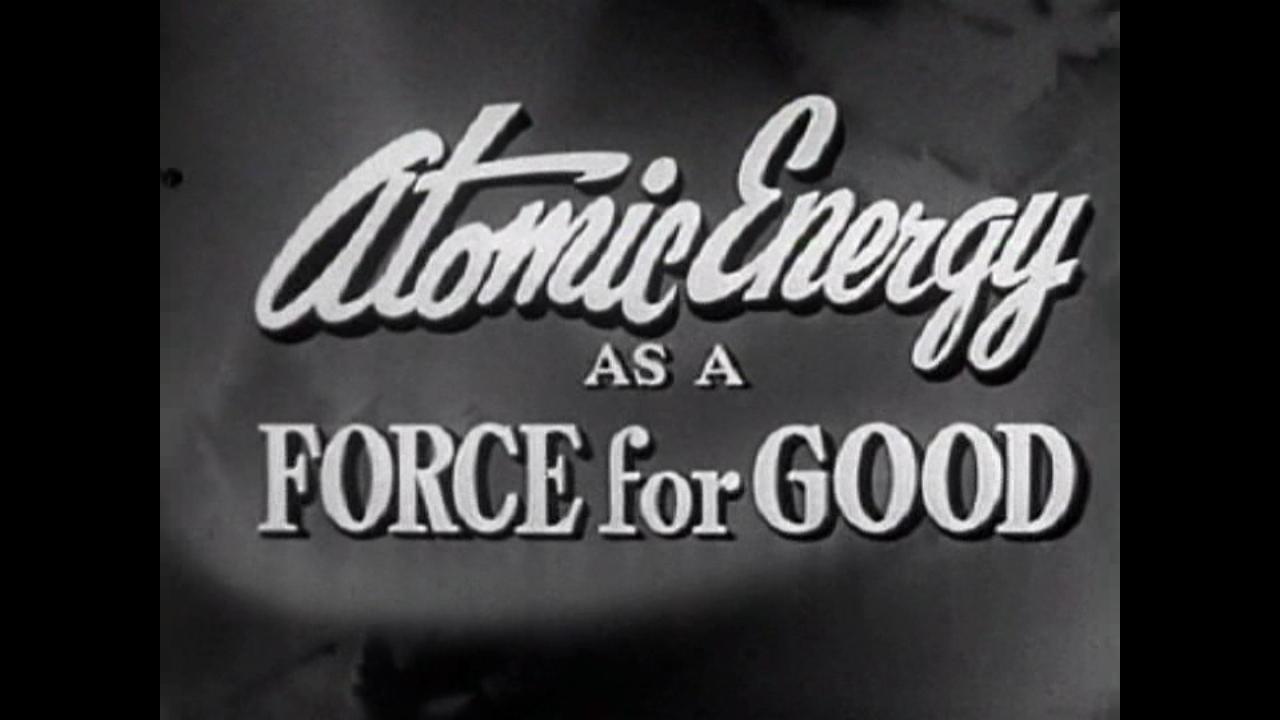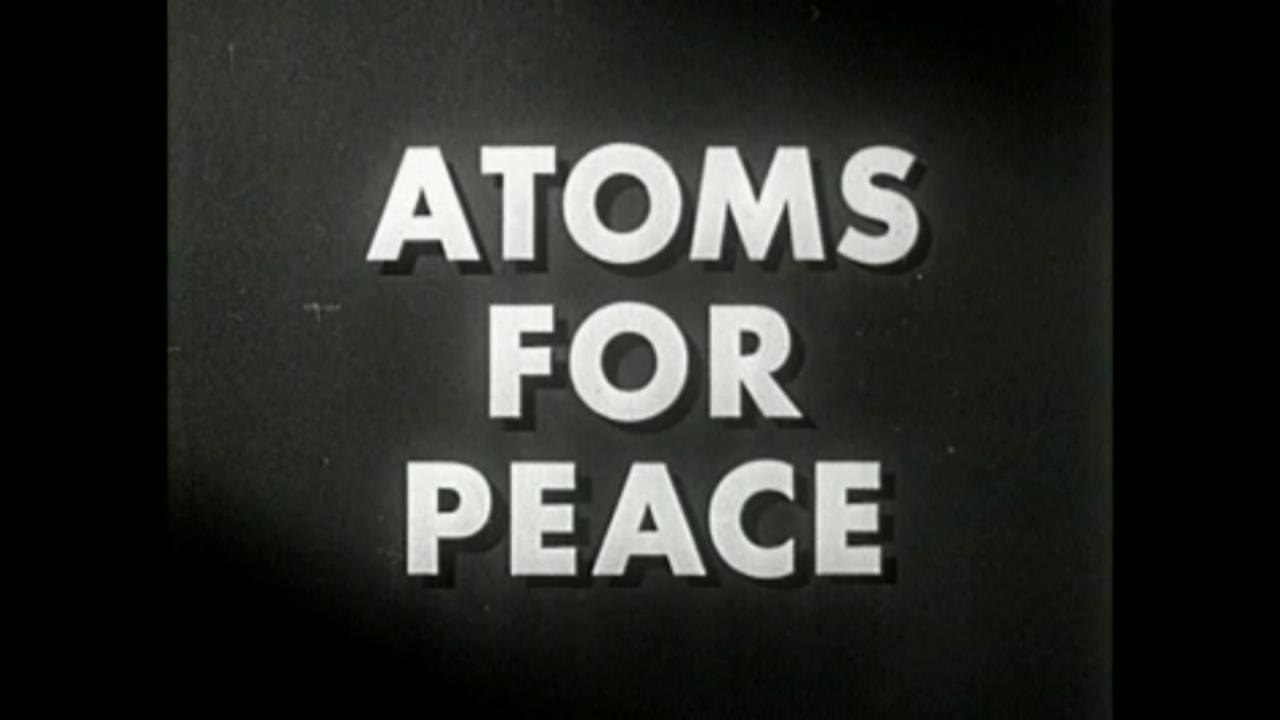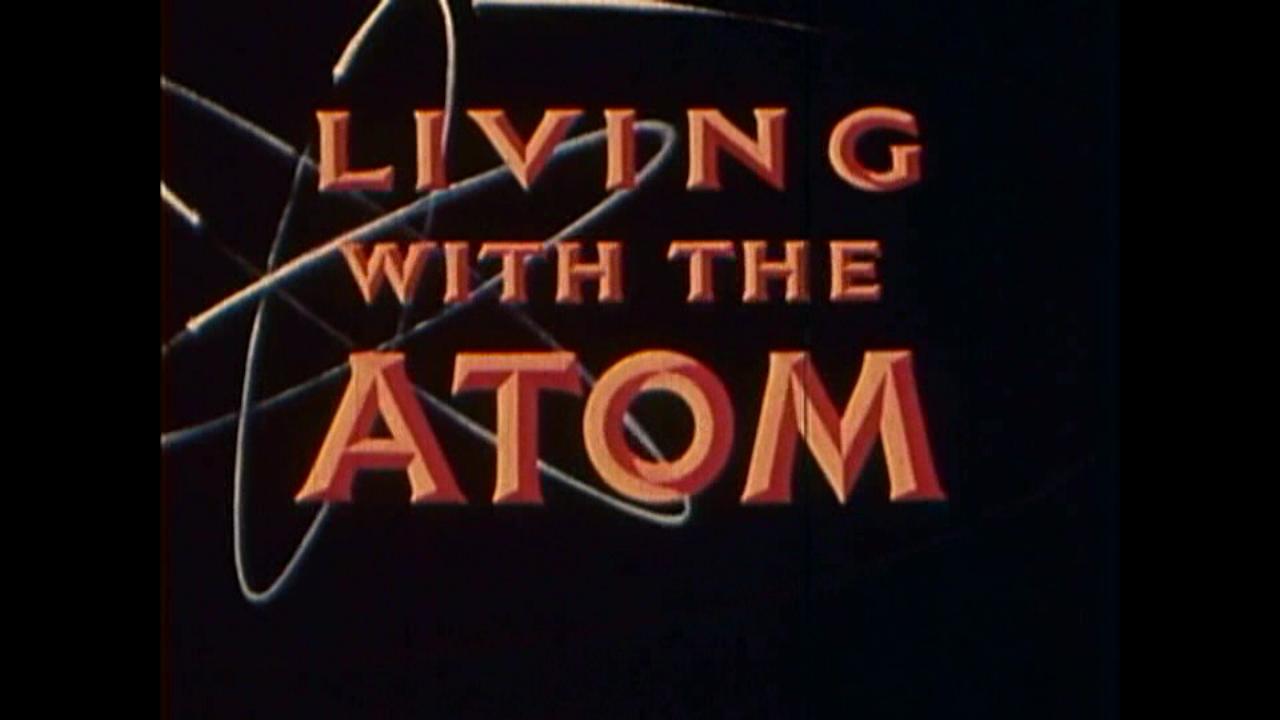 A is for Atom
Animated classic presenting what an atom is how energy is released from certain kinds of atoms the peacetime uses of atomic energy and the byproducts of nuclear fission. Appx. run time 15 minutes.

Atomic Alert
Frightening civil defense procedure film aimed at Cold War-era elementary school students. Appx. run time 10 minutes

Atom Bomb
Early atomic weapons testing. Appx. run time 7 minutes

Atomic Energy as a Force for Good
Drama showing the reactions of citizens of a small town to the construction of a nuclear energy plant in their community and their acceptance of the peaceful aspects of atomic energy. Appx. run time 28 minutes

Atom Goes To Sea The
Explains how an atomic powered submarine operates. Includes scenes at the Knolls Atomic Power Laboratory in Schenectady and the submarine reactor test site at West Milton New York. Appx. run time 11 minutes

Atomic Power at Shippingport
Tour of the first commercial nuclear power plant. Appx. run time 29 minutes

Atoms for Peace
Makes the case for peaceful applications of "nuclear science" (atomic energy) in industry medicine and botany. Appx. run time 17 minutes

Hanford Science Forum
Television program (one of a series) sponsored by General Electric Company for telecasting to residents of the Richland Washington area. This interview with Dr. Richard F. Foster manager of the Aquatic Biology Division at the Hanford plutonium plant presents his research that the plant's radioactive effluents have no effect on aquatic life in the Columbia River. Appx. run time 10 minutes

House in the Middle The
Atomic tests at the Nevada Proving Grounds (later the Nevada Test Site) show effects on well-kept homes homes filled with trash and combustibles and homes painted with reflective white paint. Appx. run time 12 minutes

Living with the Atom
Explains the atom as the basic structure of matter. Depicts the birth of the atomic age from Alamogordo Hiroshima and Nagasaki through the development of the thermonuclear H-bomb. Addresses the morality behind the awesome power of atomic energy. Appx. run time 26 minutes

Nuclear Energy: A Perspective
An Exxon film. Shots of uranium prospecting theory of uranium geology uranium milling UF6 fuel pellets and rods reactor operations training nuclear waste issues. Appx. run time 26 minutes

Plowshare
Argues for peaceful uses of nuclear weapons in construction civil engineering and extraction of natural resources. Appx. run time 28 minutes

Tale of Two Cities
How the atomic bomb destroyed the people and cities of Hiroshima and Nagasaki Japan. Appx. run time 12 minutes

The Atom Strikes!
Shortly after the end of the war an American mission was sent to Japan to report on the destruction wrought by the atomic bombs. The mission organized by the Manhattan Engineer District included engineer and medical officers and a few scientists. This film portrays some of the devastation they witnessed. Appx. run time 31 minutes

YOU WILL NOT FIND THIS COLLECTION ANYWHERE ELSE OR FOR A LOWER PRICE!!!
OVER 4 HOURS OF VIDEO ENJOYMENT!
TOTAL RUNTIME 263 MINUTES. NTSC. DVD. ALL REGION. WITH MENU FOR EASY NAVIGATION.
THIS IS A 2 DVD VIDEO DISK SET TITLED THE ULTIMATE AVIATION HEALTH COLLECTION AS DESCRIBED ABOVE. THE DISK IS VIEWABLE ON YOUR HOME DVD PLAYER OR COMPUTER USING YOUR STANDARD WINDOWS OR MAC SOFTWARE FOR VIEWING DVD MOVIE VIDEOS.
THIS IS A DVD TO THE HIGHEST QUALITY. DISK'S COME WITH NO FRILLS. THEY'RE JUST A SET OF PLAIN DISK IN A PAPER SLEEVE WITH ULTIMATE QUALITY CONTENT. THEY WILL PLAY ON EQUIPMENT AS STATED ABOVE. PLEASE BE AWARE THAT THESE ARE REPRODUCED FROM ORIGINAL ARCHIVED MATERIALS. SOURCE OF MATERIALS ARE OLD AND SOUND AND VIDEO QUALITY MAY NOT BE ON PAR WITH MODERN MOTION PICTURES ETC. PLEASE UNDERSTAND THIS AS PICTURE AND SOUND QUALITY ARE BEYOND OUR CONTROL AND ARE NOT A BASIS FOR ANY RETURN OR EXCHANGE.
All original source materials used in the making of this disk have been extensively researched with the copyright office and all materials have been determined to be in the public domain. No copyrights are infringed. If applicable characters are trademarks of their respective owners and are only used for descriptive purposes as allowed by fair use law to describe product being sold. If applicable Seller has no affiliation with any publishers of the original materials nor trademark owners and no affiliation is intended or implied. As we are the sole creators manufacturers and distributors of this product we hold legal copyright to the product and its contents. Products are produced in-house using state of the art duplication techniques and conforms and is in compliance with any and all policies that may apply regarding the sale of media on recordable formats and buyers may not reproduce copy or resell under any circumstances. NO SALES TO DEALERS OR SELLERS. The Ultimate Atomic COLLECTION DVD is copyright 1995-2009