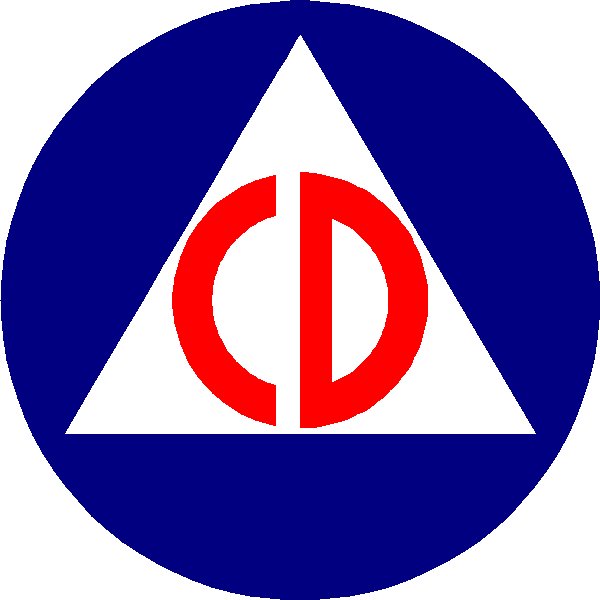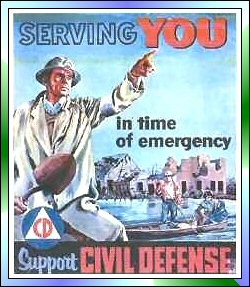 THE ULTIMATE OFFICIAL CIVIL DEFENSE AND MORE COLLECTION ON DVD VOLUME 1

9 HISTORIC CLASSIC CIVIL DEFENSE VIDEOS ON 1 DVD MOVIE DISK!!!

THIS IS THE ULTIMATE CIVIL DEFENSE COLLECTION. ALL BROUGHT TOGETHER ON 1 DVD. ALMOST 3 HOURS OF VINTAGE CIVIL DEFENSE FILMS!!!

DON'T FORGET TO CHECK OUT OUR OTHER VOLUMES TO COMPLETE YOUR COLLECTION!

PLAYABLE ON ANY HOME DVD PLAYER. ALL REGION NTSC.

Civil defense is an effort to prepare civilians for military attack. It uses the principles of emergency operations: prevention mitigation preparation response or emergency evacuation and recovery. Programs of this sort were initially discussed at least as early as the 1920s but only became widespread after the threat of nuclear weapons was realized.

Since the end of the Cold War the focus of civil defense has largely shifted from military attack to emergencies and disasters in general. The new concept is described by a number of terms each of which has its own specific shade of meaning such as crisis management emergency management emergency preparedness contingency planning emergency services and civil protection.

Public Service Announcements were created by government institutes and then distributed and released to educate the public in case of nuclear attack.

During the Cold War civil defense was seen largely as defending against and recovering from an attack involving nuclear weapons. After the end of the Cold War the focus moved from defense against nuclear war to defense against a terrorist attack possibly involving chemical or biological weapons; in the context of the United States this eventually led to the replacement of the United States civil defense with the Federal Emergency Management Agency. After the September 11 2001 attacks in the United States the concept of civil defense has been revisited under the umbrella term of homeland security and all-hazards emergency management.

JUST LOOK AT WHAT THIS COLLECTION HAS TO OFFER!!!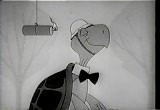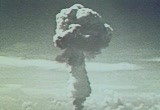 ABOUT FALLOUT 1955.
Attempt to dispel many common myths and fallacies about radioactive fallout. Total Runtime Appx. 8 minutes.
ABOUT FALLOUT 1963.
Optimistic vision of fallout and civil defense countermeasures. Total Runtime Appx. 24 minutes.
BOMBPROOF 1956.
The preservation of vital business records as a measure of civil defense. Total Runtime Appx. 14 minutes.
CHALLENGE OF IDEAS 1961.
John Wayne Edward R. Murrow and others discuss the ideological battle between U.S. and Soviet Union. Total Runtime Appx. 30 minutes.
DAY CALLED X 1955.
Dramatized atomic evacuation of Portland Oregon. Total Runtime Appx. 27 minutes.
DUCK AND COVER 1951.
Duck and Cover was a social guidance film produced in 1951 by the United States federal government's Civil Defense branch shortly after the Soviet Union began nuclear testing. Written by Raymond J. Mauer and directed by Anthony Rizzo of Archer Productions and made with the help of schoolchildren from New York City and Astoria New York it was shown in schools as the cornerstone of the government's "duck and cover" public awareness campaign. The movie states that nuclear war could happen at any time without warning and U.S. citizens should keep this constantly in mind and be ever ready. Total Runtime Appx. 9 minutes.
FALLOUT WHEN AND HOW TO PROTECT YOURSELF 1959.
Animated film on how to protect yourself from nuclear fallout. Total Runtime Appx. 14 minutes.
HEAR AND NOW 1958.
How radio brings news and information to Americans. With footage of many news events covered by radio and images everyday life in the late 1950s. Explains how radio serves in the Cold War and during natural disasters. Total Runtime Appx. 18 minutes.
HURRICANE CALLED BETSY 1959.
Recounts Hurricane Betsy's 3000-mile trip from the Caribbean through the Bahamas Miami the Florida Keys and along the Gulf Coast to New Orleans and Baton Rouge. Total Runtime Appx. 29 minutes.
YOU WILL NOT FIND THIS COLLECTION ANYWHERE ELSE OR FOR A LOWER PRICE!!!
COMPARE TO OTHER SELLERS WHO ONLY SELL ONE OF THESE FILMS FOR THIS PRICE!
ALMOST 3 HOURS OF VIDEO ENJOYMENT!
TOTAL RUNTIME 175 MINUTES. NTSC. DVD. ALL REGION. WITH MENU FOR EASY NAVIGATION.
THIS IS A 1 DVD VIDEO DISK TITLED THE ULTIMATE OFFICIAL CIVIL DEFENSE DVD AS DESCRIBED ABOVE. THE DISK IS VIEWABLE ON YOUR HOME DVD PLAYER OR COMPUTER USING YOUR STANDARD WINDOWS OR MAC SOFTWARE FOR VIEWING DVD MOVIE VIDEOS.
THIS IS A DVD TO THE HIGHEST QUALITY. DISK'S COME WITH NO FRILLS. THEY'RE JUST A SET OF PLAIN DISK IN A PAPER SLEEVE WITH ULTIMATE QUALITY CONTENT. THEY WILL PLAY ON EQUIPMENT AS STATED ABOVE. PLEASE BE AWARE THAT MOST OF THESE ARE REPRODUCED FROM ORIGINAL ARCHIVED U.S. GOVERNMENT MATERIALS. SOURCE OF MATERIALS ARE OLD AND SOUND AND VIDEO QUALITY MAY NOT BE ON PAR WITH MODERN MOTION PICTURES ETC. PLEASE UNDERSTAND THIS AS PICTURE AND SOUND QUALITY ARE BEYOND OUR CONTROL AND ARE NOT A BASIS FOR ANY RETURN OR EXCHANGE.
All underlying materials are in the public domain. All materials digitized restored and reproduced by us and not copied from any other cd or dvd product. No copyrights are infringed. We have systems in place to dispute any and all infringement claims and will file counter claims and suits if necessary to protect our rights. The ULTIMATE CIVIL DEFENSE DVD DISK is copyright 1997-2009 WWW.EVERYTHING4LESSSTORE.COM and may not be reproduced copied or resold under any circumstances. We are the producers manufacturers and sole distributors of this disk.