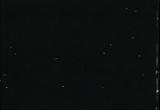 THE ULTIMATE PRIVATE SNAFU
COLLECTION ON DVD!
INCLUDES ALL 26 PRIVATE SNAFU CARTOONS MADE + MORE!
33 CARTOONS ALL TOGETHER!!!
OVER 2 1/2 HOURS OF PURE SNAFU ENJOYMENT WITH CUSTOM DVD MENUS FOR EASY PLAYING!
PLAYABLE ON ANY HOME DVD PLAYER. ALL REGION, NTSC. 156 MINUTES.
Private Snafu is the title character of a series of black-and-white American instructional cartoon shorts produced between 1943 and 1945 during World War II. The character was created by director Frank Capra, chairman of the U.S. Army Air Force First Motion Picture Unit, and some of the shorts were written by Theodor "Dr. Seuss" Geisel.

Most of the Private Snafu shorts are educational, and although the War Department had to approve the storyboards, the Warner directors were allowed great latitude in order to keep the cartoons entertaining. Through his irresponsible behavior, Snafu demonstrates to soldiers what not to do while at war. In "Malaria Mike", for example, Snafu neglects to take his malaria medications or to use his repellant, allowing a suave mosquito to get him in the end -- literally. In "Spies", Snafu leaks classified information a little at a time until the Germans and Japanese piece it together and sink his transport ship.

The name "Private Snafu" comes from the unofficial military acronym SNAFU, for "Situation Normal: All F%$#d Up." This was deemed too-strong language even for their target audience, so the opening narrator merely hinted at its meaning: "Situation Normal All... All Fouled Up!"
JUST LOOK AT WHAT THIS COLLECTION HAS TO OFFER!!!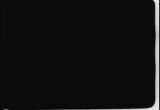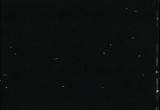 TITLE LIST
A FEW QUICK FACTS
ALEUTIANS, THE
BOOBY TRAPS
CAMOUFLAGE
CENSORED
CHOWHOUND, THE
COMING SNAFU - PROMO
FEAR
FIGHTING TOOLS
GAS
GOING HOME
GOLDBRICK, THE
GRIPES
HOT SPOT
INFANTRY BLUES
JAPOTEURS - SUPERMAN
JUNGLE DRUMS - SUPERMAN
MERRY MELODIES FALLING HARE - BUGS BUNNY
MR. HOOK - THE GOOD EGG - US NAVY
MURDER SHE SAYS
NO BUDDY ATOLL
OPERATION SNAFU
OUTPOST
PAYDAY
RETURN OF MR. HOOK - US NAVY
RUMORS
SEAMAN TARFU IN THE NAVY
SNAFUPERMAN
SPIES
TARGET SNAFU
THE HOME FRONT
THREE BROTHERS
VS MALARIA MIKE