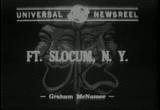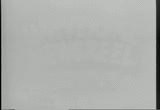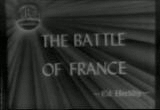 THE ULTIMATE UNIVERSAL NEWSREELS 1940'S COLLECTION ON 4 DVD'S!
210+ HISTORIC CLASSIC NEWSREELS ON 4 DVD MOVIE DISKS!!!
THIS IS THE UNIVERSAL NEWSREELS 1940'S COLLECTION. ALL BROUGHT TOGETHER ON 4 DVD'S. ALMOST 15 HOURS OF 1940'S NEWSREELS!!!
PLAYABLE ON ANY HOME DVD PLAYER. ALL REGION, NTSC.
In the pre-TV era, people saw the news every week in their neighborhood movie theaters. Newsreels were shown before every feature film and in dedicated newsreel theaters located in large cities. Universal Newsreel, produced from 1929 to 1967, was released twice a week. Each issue contained six or seven short stories, usually one to two minutes in length, covering world events, politics, sports, fashion, and whatever else might entertain the movie audience. These newsreels offer a fascinating and unique view of an era when motion pictures defined our culture and were a primary source of visual news reporting.
JUST LOOK AT WHAT THIS COLLECTION HAS TO OFFER!!!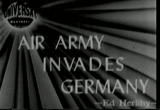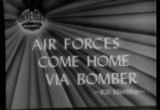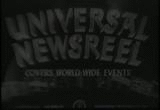 ONE OF OUR MOST POPULAR COLLECTIONS. THIS AWESOME COLLECTION FROM THE UNIVERSAL NEWSREELS FROM THE 1940'S COVERS ONE OF THE MOST HISTORICAL PERIODS OF THE 20TH CENTURY. OVER 210+ NEWSREELS!!!
Pres. Truman Warns Japs To Give Up, 1945/06/07
"In a speech to Congress, President states that Japan faces the same complete destruction that was visited upon Germany. To that end, millions of troops, and their implements of war, are being transferred more than half way around the earth. The President adds that though many key industries have already been leveled by U.S. air attack, all of Japan's industries will be completely destroyed unless Japan surrenders."
Third Army blasts Nazi Strongholds, 1944/11/02
(1) 3rd Army blasts Nazi Strongholds - "Siege of Metz - Gen. Eisenhower visits Gen. Patton's American 3rd Army, on the battle lines at Metz. Tanks, mortars, bazookas, 155mm. artillery - all are used in battering at this Nazi location in the famed Siegfried Line." (2) Free Greeks Hail Allied Deliverance - "Athens Is Free - A British armada steams into the port of Athens, to be joined ashore by colorful bewhiskered Greek partisans...
First Pictures Of Rome's Capture, 1944/06/15
"The Fortunes of War at Rome Beneath the century old Colliseum in Rome, the Nazis are shown triumphantly parading American and British prisoners, captured in the ferocious action at Anzio. Field Marshal Kesselring takes a good look southward through his field glasses, where the Allied drive is. A forced evacuation of Rome is ordered. Beneath the same century old Colliseum in Rome we see Allied heavy equipment rolling in, with General Mark Clark, the center of attention for all the cheering Romans.
German Rocket Bomb, 1944/06/29
(1) "Germany's 'Secret' Weapon England: Here are the first motion pictures of the Nazi robot bomb, launched from the French coast and scattering death and destruction over a large section of southern England. Anti-aircraft fire brings the rocket bombs down as home defenses are tightened against this new menace." (2) The Allies Take Elba "Veteran French commandos and colonial troops supported by Americans...
Eve of Battle, 1944/06/06
Eve of Battle "Universal Newsreel, in full co-operation with the War Department, presents official pictures of the final military preparations for the launching of D-Day. A host of nations engage in the huge task. The invasion, in truth, is a United Nation's effort."
First Pictures Invasion of France, 1944/06/12
"The Greatest co-ordination of arms ever portrayed on any motion picture screen in the world. Every scene made during the greatest victory of Allied power, to date.) 11,000 Allied planes plant their tons of pulverizing bombs on shore installations, strategic roads and bridges, then swoop down to strafe enemy trains, ships and planes. In England, the daredevil paratroopers sail away to their designations and the air-borne troops follow in their gliders...
THESE ARE JUST A FEW OF THE OVER 210+ HISTORICAL
CLASSIC UNIVERSAL NEWSREELS INCLUDED HERE!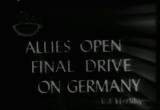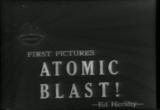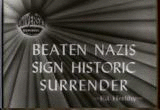 YOU WILL NOT FIND THIS COLLECTION ANYWHERE ELSE OR FOR A LOWER PRICE!!!
WHILE THE OTHERS GIVE YOU A FRACTION OF THE CLIPS WE GIVE YOU 210+ UNIVERSAL 1940'S NEWSREELS WITH ALMOST 15 HOURS OF VIDEO ENJOYMENT!!!
TOTAL RUNTIME 897 MINUTES. NTSC. DVD. ALL REGION.
THIS IS A 4 DVD VIDEO DISK SET TITLED THE ULTIMATE UNIVERSAL NEWSREELS 1940'S COLLECTION AS DESCRIBED ABOVE. THE DISK IS VIEWABLE ON YOUR HOME DVD PLAYER OR COMPUTER USING YOUR STANDARD WINDOWS OR MAC SOFTWARE FOR VIEWING DVD MOVIE VIDEOS.
PLEASE VISIT OUR STORE FOR ALL THE NEWSREEL COLLECTIONS. WE HAVE THE 1930'S, 1940'S, 1950'S AND THE 1960'S. ALL ON DVD! OVER 520+ UNIVERSAL NEWSREELS.
THIS IS A DVD TO THE HIGHEST QUALITY. DISK'S COME WITH NO FRILLS. THEY'RE JUST A SET OF PLAIN DISK IN A PAPER SLEEVE WITH ULTIMATE QUALITY CONTENT. THEY WILL PLAY ON EQUIPMENT AS STATED ABOVE. PLEASE BE AWARE THAT THESE ARE REPRODUCED FROM ORIGINAL ARCHIVED MATERIALS. SOURCE OF MATERIALS ARE OLD AND SOUND AND VIDEO QUALITY MAY NOT BE ON PAR WITH MODERN MOTION PICTURES, ETC. MANY OF THE NEWSREELS ARE MISSING SOUND BUT ARE INCLUDED AS-IS SO THAT YOU MAY VIEW THESE HISTORICAL NEWSREELS. PLEASE UNDERSTAND THIS AS PICTURE AND SOUND QUALITY ARE BEYOND OUR CONTROL AND ARE NOT A BASIS FOR ANY RETURN OR EXCHANGE.

OUR GOAL IS
1st class customer support and fast delivery
ALL OF OUR ITEMS SHIP IN PADDED MAILERS WITH DELIVERY CONFIRMATION AND TRACKING.
WE USUALLY SHIP WITHIN 24 HOURS OF RECEIVING PAYMENT. WE SHIP EVERYDAY EXCEPT SUNDAY.
All underlying material is in the public domain. No copyrights are infringed. The ULTIMATE UNIVERSAL NEWSREELS 1940'S COLLECTION DVD DISK is copyright 1997-2008 WWW.EVERYTHING4LESSSTORE.COM and may not be reproduced, copied or resold under any circumstances. We are the producers, manufacturers and sole distributors of this disk.