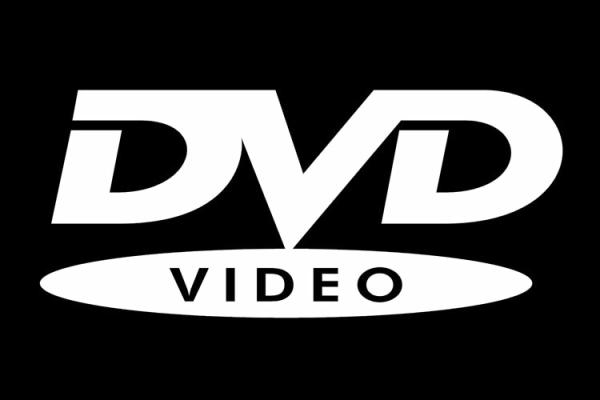 1 DVD DISK SET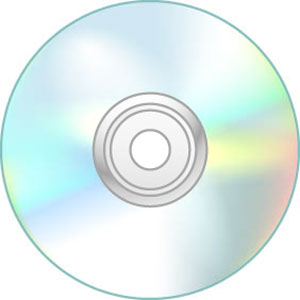 THE ULTIMATE RELIGIOUS KARAOKE DVD COLLECTION!
OVER 180 OF YOUR FAVORITE RELIGIOUS SONGS.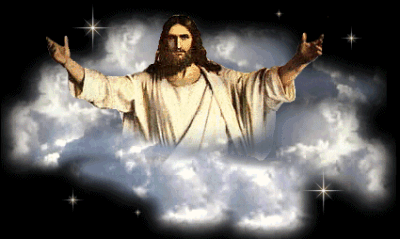 3 DIFFERENT STYLES TO CHOOSE FROM. GOSPEL, HYMNAL OR PRAISE & WORSHIP.
THIS DISK IS ALL ORIGINAL AND TRULY INSPIRING.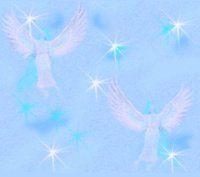 SING YOUR FAVORITE SONGS FROM SUNDAY ALL WEEK LONG.

NO KARAOKE MACHINE NEEDED!
THESE DISKS ARE "NOT" FOR ANY TYPE OF KARAOKE MACHINE AND WILL NOT PLAY IN THEM!

JUST PUT A DISC IN YOUR HOME DVD PLAYER OR COMPUTER WITH DVD DRIVE
REGION FREE, NTSC WITH HIGH QUALITY SOUND.
PERFECT FOR ANY FAMILY OCCASION.
JUST FOLLOW THE WORDS AS THEY LIGHT UP
SUPERB QUALITY
OVER 180 SONGS ON 1 DVD
WORKS ON ANY HOME DVD PLAYER AND PC'S WITH DVD DRIVE
Just Select The Song Of Your Choice
And Follow The On-Screen Lyrics
As they Change Color In Time To The Music
THIS IS ALL NEW!
DO NOT CONFUSE THIS WITH SIMILAR PRODUCTS.
You are NOT purchasing low quality midi files. THESE ARE NOT CD+G FILES.
PLAYING INSTRUCTIONS
Place your karaoke disc in your DVD player. Using your remote, Move to the VOLUME you want using the '<' and '>' keys. Move to the SONG using the same keys. Hit 'Play'. Sing! Also, there is no background video aside from the words moving down your screen, just like real karaoke.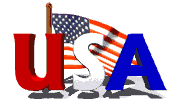 BUY USA - WE ONLY SELL AND SHIP USA!!! BUY WITH CONFIDENCE FROM A GENUINE USA SELLER!
BUY THE ORIGINAL
ULTIMATE RELIGIOUS KARAOKE
THIS IS THE LARGEST COLLECTION FOR SALE!!!
WE SHIP FIRST CLASS USPS WITH DELIVERY CONFIRMATION AND TRACKING!
Here's the list of the SONGS on the DVD.
HYMNAL

ALAS! AND DID MY SAVIOR BLEED
ALL HAIL THE POWER
AMAZING GRACE
ARE YOU WASHED IN THE BLOOD
AT THE CROSS
BLESSED ASSURANCE
BLESSED BE THY NAME
BRETHREN, WE HAVE MET TO WORSHIP
BRINGING IN THE SHEAVES
CHRIST RECEIVETH SINFUL MEN
CHRIST THE LORD IS RISEN TODAY
CLOSE TO THEE
COME, THOU FOUNT
FACE TO FACE
FAIREST LORD JESUS
FOOTSTEPS OF JESUS
GLORY TO HIS NAME
HAVE FAITH IN GOD
HAVE THINE OWN WAY, LORD
HE KEEPS ME SINGING
HEAVENLY SUNLIGHT
HERE THEY COME
HIGHER GROUND
HIS WAY WITH THEE
HOLY BIBLE, BOOK DIVINE
HOLY, HOLY, HOLY
HOW ABOUT YOUR HEART
HOW FIRM A FOUNDATION
I AM RESOLVED
I AM THINE, O LORD
I NEED THEE EVERY HOUR
I WAS GLAD WHEN THEY SAID
I WILL SING THE WONDROUS STORY
IF JESUS SAID IT
IN THE SHELTER OF HIS ARMS
IT IS WELL WITH MY SOUL
I'VE FOUND A NEW WAY
JESUS IS CALLING
JESUS LOVES ME
JESUS LOVES THE LITTLE CHILDREN
JESUS PAID IT ALL
JESUS SAVES
JESUS! THE VERY THOUGHT OF THEE
JUST AS I AM
KEEP WALKIN'
LAST MILE OF THE WAY, THE
LEAD ON, O KING ETERNAL
LEANING ON THE EVERLASTING ARMS
LET THE LOWER LIGHTS BE BURNING
LOVE LIFTED ME
NEAR THE CROSS
NEAR TO THE HEART OF GOD
NEARER MY GOD TO THEE
NOTHING BUT THE BLOOD
NOTHING CAN COMPARE
OH SAY BUT I'M GLAD
ON JORDAN'S STORMY BANKS
ONLY BELIEVE
ONLY TRUST HIM
ONWARD CHRISTIAN SOLDIERS
OTHER SIDE OF JORDAN, THE
PASS ME NOT
PEACE OF PRAYER, THE
PRAISE HIM! PRAISE HIM
PRAISE HIM, ALL YE LITTLE CHILDREN
REDEEMED
RESCUE THE PERISHING
ROCK OF AGES
SAVED, SAVED
SAVIOR, LIKE A SHEPHERD LEAD US
SEND THE LIGHT
SHALL WE GATHER AT THE RIVER
SINCE I HAVE BEEN REDEEMED
SOFTLY AND TENDERLY
SOLID ROCK, THE
STAND UP, STAND UP FOR JESUS
SWEET BY AND BY
SWEET HOUR OF PRAYER
TAKE MY LIFE, AND LET IT BE
TAKE THE NAME OF JESUS WITH YOU
TAKE TIME TO BE HOLY
TELL IT TO JESUS
THANKS TO CALVARY
THERE IS A NAME I LOVE TO HEAR
THERE'S A GOD SOMEWHERE
TIL THE STORM PASSES BY
TIS SO SWEET TO TRUST IN JESUS
UNCLOUDY DAY, THE
WAY THAT HE LOVES ME, THE
WE'RE MARCHING TO ZION
WHAT A FRIEND
WHEN GOD DIPS HIS LOVE IN MY HEART
WHEN I SEE JESUS
WHEN I SURVEY THE WONDROUS CROSS
WHEN WE ALL GET TO HEAVEN
WHERE HE LEADS ME
WILL THE CIRCLE BE UNBROKEN
WORK, FOR THE NIGHT IS COMING

GOSPEL

AMAZING GRACE
ARE YOU WASHED IN THE BLOOD
AT THE CROSS
BLESSED ASSURANCE
BOTH SIDES OF THE RIVER
CHANGING THAT IMAGE
COUNT YOUR BLESSINGS
DADDY SANG BASS
DOES HE HAVE TO BEAR THE CROSS
FARTHER ALONG
FEELING MIGHTY FINE
GETTING READY TO LEAVE THIS WORLD
GLORY ROAD
GOD ON THE MOUNTAIN
HE LOVES ME
HE'S STILL REAL
I CAN'T EVEN WALK
I FEEL LIKE TRAVELING ON
I SAW THE LIGHT
IN THE GARDEN
IS THIS NOT THE LAND OF BEULAH
I'VE GOT A FEELING
JUST A CLOSER WALK WITH THEE
JUST A LITTLE TALK WITH JESUS
LORD'S PRAYER, THE
LOVE LIFTED ME
MORE ABOUT JESUS
OLD RUGGED CROSS, THE
OLD TIME WAY
ONE DAY AT A TIME
PRESSED AGAINST THE THORN
SAILING AWAY
THANK GOD FOR KIDS
THERE IS POWER IN THE BLOOD
VICTORY IN JESUS
WHAT A DAY THAT WILL BE
WHAT A FRIEND WE HAVE IN JESUS
WHEN THE ROLL IS CALLED UP YONDER
WHEN WE ALL GET TO HEAVEN
WHERE WOULD I BE
WITHOUT HIM

PRAISE & WORSHIP

ABOVE ALL
ALL THINGS ARE POSSIBLE
ANCIENT OF DAYS
AS THE DEER
AWESOME GOD
BETTER IS ONE DAY
BLESSED BE THE NAME OF THE LORD
CELEBRATE JESUS
CHANGE MY HEART OH GOD
COME INTO HIS PRESENCE
COME JUST AS YOU ARE
COME, NOW IS THE TIME TO WORSHIP
DRAW ME CLOSE
EVERY MOVE I MAKE
GIVE THANKS
HEART OF WORSHIP, THE
HOSANNA
I BELIEVE IN JESUS
I COULD SING OF YOUR LOVE FOREVER
I LOVE YOU LORD
I SING PRAISES
I WILL SERVE THEE
IN THAT DAY
IN THE SECRET
JESUS, LOVER OF MY SOUL
LAMB OF GOD
LET IT RISE
LORD, I LIFT YOUR NAME ON HIGH
MIGHTY IS OUR GOD
MY LIFE IS IN YOU LORD
MY REDEEMER LIVES
OPEN OUR EYES, LORD
OPEN THE EYES OF MY HEART LORD
PRAISE THE NAME OF JESUS
RISE UP & PRAISE HIM
RIVER IS HERE, THE
ROCK OF AGES
SHOUT TO THE LORD
SURELY THE PRSENCE OF THE LORD
TAKE MY LIFE
THIS IS THE DAY THAT THE LORD HATH MADE
TRADING MY SORROWS
VICTORY CHANT
WE BRING THE SACRIFICE OF PRAISE
WE WANT TO SEE JESUS LIFTED HIGH
YOU ARE MY KING (AMAZING LOVE)
YOUR LOVE OH LORD
THESE ARE DVD RECORDINGS TO THE HIGHEST QUALITY. DVD'S COME WITH NO FRILLS. THEY'RE JUST A SET OF PLAIN DVD'S IN A PAPER SLEEVE WITH ULTIMATE QUALITY CONTENT. THEY WILL PLAY ON HOME DVD PLAYERS AND PC'S (WITH DVD PLAYER) ONLY. WORDS APPEAR ON SCREEN AND CHANGE COLOR WHEN YOU NEED TO SING. THESE DISKS ARE SPECIALLY DESIGNED NOT TO WORK WITH ANY TYPE OF KARAOKE MACHINES. THESE WILL ALSO NOT WORK IN KARAOKE MACHINES WITH DVD CAPABILITIES OR DVD PLAYERS WITH KARAOKE CAPABILITIES. PLEASE UNDERSTAND THESE CONDITIONS BEFORE PURCHASING AS NO REFUND WILL BE GIVEN FOR THESE REASONS.

OUR GOAL IS 1st class customer support and fast delivery ALL OF OUR ITEMS SHIP IN PADDED MAILERS WITH DELIVERY CONFIRMATION AND TRACKING. WE USUALLY SHIP WITHIN 24 HOURS OF RECEIVING PAYMENT. WE SHIP EVERYDAY EXCEPT SUNDAY AND HOLIDAYS. IF YOU DESIRE A SONG LIST SEND MESSAGE AND WE WILL EMAIL ONE TO YOU AFTER PURCHASE.
As with all karaoke, these songs are not a rendition by the original artists,
but are excellent professional recreations "in the style of". No copyrights are infringed.
The product DOES NOT contain any original recordings and is not endorsed by the artists or their recording companies. Any names are used only for identification purposes only.

THESE ARE FOR PERSONAL, PRIVATE HOME USE ONLY. NOT FOR PUBLIC DISPLAY OR USE.
ABSOLUTELY NO SALES TO KARAOKE DEALERS OR SELLERS. YOUR SALES WILL BE CANCELLED.
The Ultimate RELIGIOUS KARAOKE DISK SET is copyright 2003-2007 and may not be reproduced, copied or resold under any circumstances. All materials licensed and distributed thru Wanderer Studio Productions, Inc.